2017 Kia Sorento vs Chevrolet Equinox

Pick up the pace with sporty crossover SUVs like the 2017 Kia Sorento and the 2017 Chevrolet Equinox, which guide you through rough territory with sporty all-wheel drive performance. These models also double as day-to-day family haulers, getting you and the kids through a long day of errands in plenty of comfort. Which one is right for your lifestyle? Read our comparison guide to get up to speed.
2017 Kia Sorento vs Chevrolet Equinox
Safety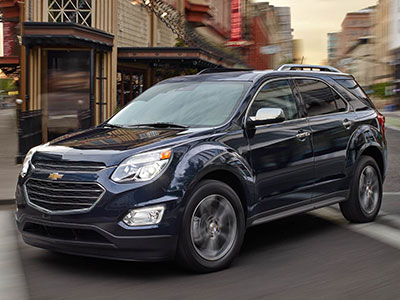 We can't say enough about the Equinox's top-shelf safety technology. OnStar emergency telematics supply monumental peace of mind, because help - including roadside assistance and automatic collision notification - is never far away. The Equinox also helps you dodge unnecessary traffic accidents. Driver aids, including forward collision alert, scan your surroundings and warn you of impending danger, giving you time to avert damages.
In government crash tests, the Kia Sorento excelled, earning a perfect five-star rating for overall safety. It also offers Uvo eServices, which are great for parents, because features include curfew alert and geo-fencing technology. You can keep an eye on your newbie teen driver, even when you're not around. However, the Sorento has yet to offer a telematics system, so, unlike with the Equinox, you can't try out OnStar for free.
On-the-Go Comfort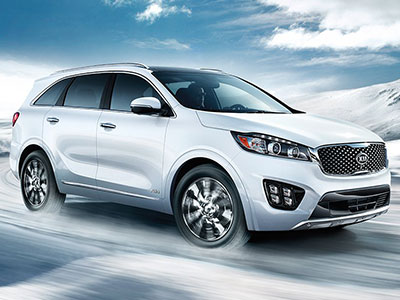 The Sorento cabin is speaking our language with its soft-touch surfaces and handsome contours. Add the two-tone color scheme and smart leather upholstery, and the Sorento is nothing short of luxurious. The second-row bench seat slides and reclines, so even tall passengers won't mind lengthy car pool rides. The Sorento's 38 cubic feet of cargo space are perfect for families on the go, giving you the space you need for your scuba gear or skiing equipment.
In the Equinox, both rear seats slide and recline, which makes for a great road trip all-around. Up front, you can settle into the front seats and enjoy soft support for hours on end. However, the Equinox cargo hold isn't quite as impressive as that of the Sorento - offering only 31.5 cubic feet behind the rear seats.
Smartphone Integration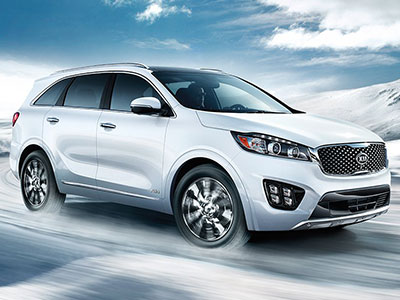 The Sorento's smartphone integration features are certainly up to snuff - even proper technophiles can't help but be impressed. Use Apple CarPlay and Android Auto to interact with all your favorite apps directly on the Sorento's crisp, responsive touchscreen. You'll never have to pick up your smartphone to send a text.
The 2017 Chevrolet Equinox's MyLink interface links up with your phone, and it offers some smartphone integration features via Bluetooth connectivity. For example, you can play Pandora over the central speakers. However, it has yet to offer Apple CarPlay and Android Auto, giving the Sorento the edge.
Power & Performance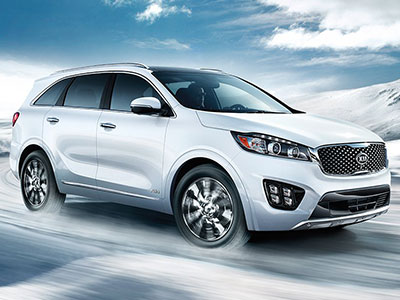 The Sorento leads the way once again, especially if you're the type who likes to head to the local loading dock every single Saturday. Properly equipped, it tows up to 5,000 pounds - making the Sorento the best pick in this class for speedboat and fishing enthusiasts.
With max towing capabilities of 3,500 pounds, the Equinox is no slouch. If you own a smaller boat or don't need the extra towing capacity, the Equinox provides a strong, smooth ride into the great outdoors. It's hard to opt for less power, though, when given the head-to-head choice.
Learn More about the Kia Sorento

Whether you're in it for the sporty ride or family-friendly seating, both models are designed to impress. However, we like the 2017 Kia Sorento overall. With comfort, utility, and impressive safety features, it's a crossover SUV that transitions from the weekday grind to weekend fun with ease.