2019 Kia Cadenza Limited vs Genesis G90
2019 Kia Cadenza Limited vs Genesis G90
In both the 2019 Kia Cadenza Limited and Genesis G90, a little bit of money gets you a lot of luxury. If you're considering these models, that's exactly what you're looking for--the most luxurious vehicle for your hard-earned money. So, which sedan is more your speed? Which gives you more for your money? Our comparison guide has the answers.
Lowest Cost to Own: 2019 Kia Cadenza Limited
Kia created the Cadenza Limited with budget-minded luxury lover in mind. The Cadenza's top-of-the-line trim model is fully loaded with every imaginable luxury feature, yet its MSRP starts at just $44,100. The Genesis's most luxurious sedan is equally pampering, but it's going to set you back by thousands. The G90 starts at $68,350, a figure that just keeps getting higher as you move up the trim levels. If you're even slightly budget-conscious, that difference will send you running for the Cadenza's loving luxury embrace.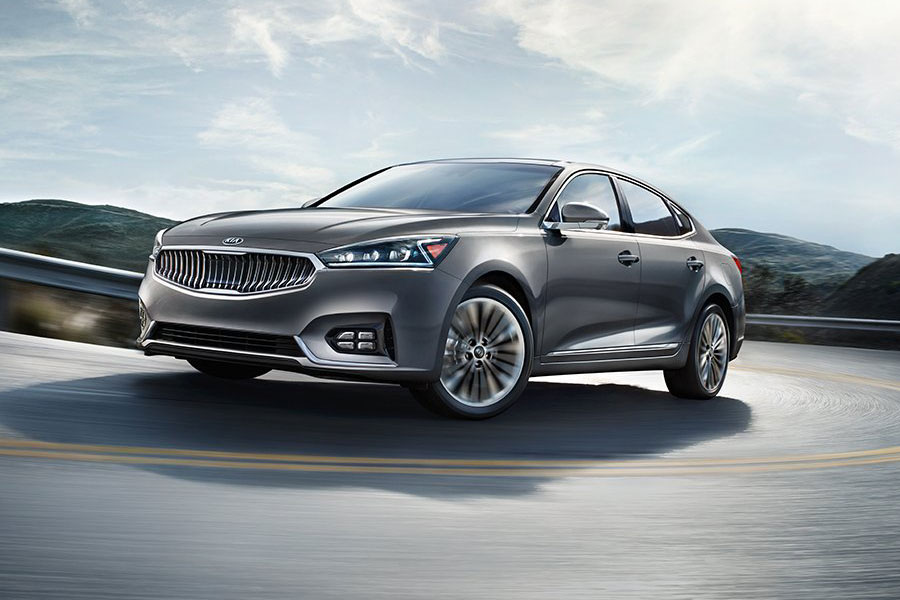 Better Gas Mileage: 2019 Kia Cadenza Limited
The Lap of Luxury: 2019 Genesis G90
Okay, this category is a tough one. Both the Cadenza and the G90 were built to impress - you won't find any cheap leather in these babies. Instead, both sedans put you in touch with the finer things, from top-of-the-line leather upholstery to a cabin's worth of heated seats. That's right - even with winter trying to creep into the cabin, you and your loved ones will stay cozy all the way to grandma's house. Both sedans also offer ventilated front seats, making summer equally enjoyable.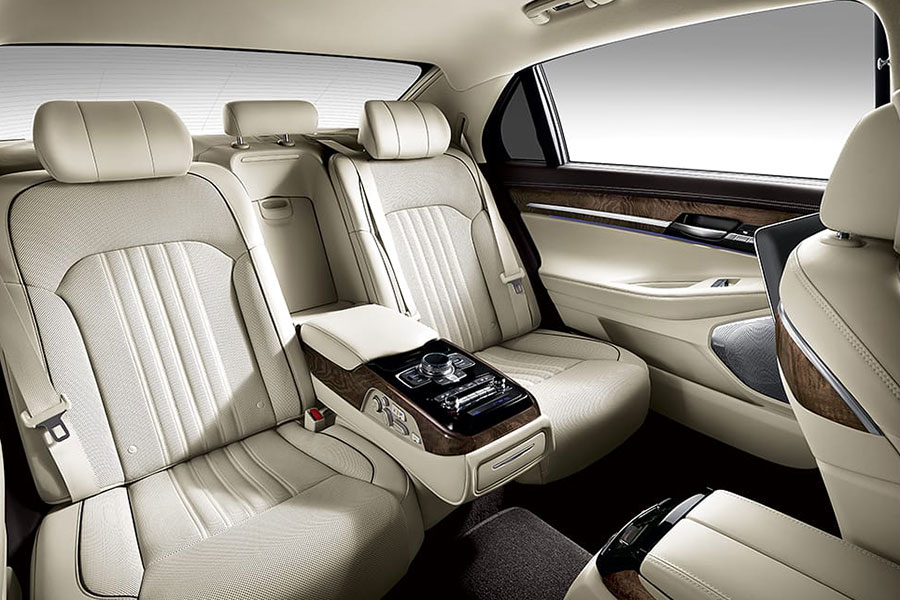 We have to admit, though, that the 2019 Genesis G90 does indeed put you in the lap of luxury. The Cadenza Limited is certainly stylish and refined, but the G90 tops it with some upscale extras. The G90's tri-zone automatic climate control offers one extra temperate zone, for example. The simulated suede headliner is another standout style feature. It's really the little things that give this Genesis sedan the edge here.
High-Tech Safety: It's a Tie!
For safety, though, the 2019 Kia Cadenza Limited and Genesis G90 have more in common than not. Both supply the full gamut of modern tech options. That means infotainment systems that link to your smartphone and displays apps on a sharp, colorful central touchscreen. It also means high-end audio systems to put a new crisp, clear spin on old tunes. The Cadenza Limited and G90 are also stuffed with driver safety aids. These high-tech systems actually scan your surroundings and warn you when there's a vehicle in your blind spot or it looks as if a collision is imminent. The automatic emergency braking features even have the potential to save lives.
Obviously, the 2019 Kia Cadenza Limited and Genesis G90 have a lot in common. However, the Cadenza Limited is unique in that its high-end luxury comes at a reasonable price. You'll basically be spending thousands of dollars less to enjoy the same kind of smooth-riding, leather-clad comfort. The 2019 Kia Cadenza Limited is the smart, luxury choice. Why spend more when you can get nearly everything else for more than $20K less?