2019 Kia Cadenza
2019 Kia Cadenza
With sleek design and cabin materials fit for a European luxury liner, the 2019 Kia Cadenza embraces you in a way that few cars do - at an extremely fair price.
What's new for the 2019 Kia Cadenza?
With an even longer list of standard luxury features than ever before, the new Cadenza puts a friendly price on a seriously upscale ride. This year, the entry-level Cadenza Premium trim includes blind-spot warning and rear cross-traffic alert technology to bolster confidence as you switch lanes or back out of parking spaces. The mid-grade Technology model now comes standard with the Premium's optional Luxury package, a bundle that includes a premium stereo system and a wireless phone charging pad.
Why choose the 2019 Kia Cadenza?
If you're both budget-minded and dreaming of a leather-clad, silky smooth cruise into the office parking lot, the Kia Cadenza is a tough option to pass up. With a starting MSRP of just $33,100, this four-door sedan isn't just luxurious - it's seriously obtainable. Honestly, if your budget--or your practicality--won't allow you to sign on the dotted line for a luxury brand, the Cadenza is the perfect alternative.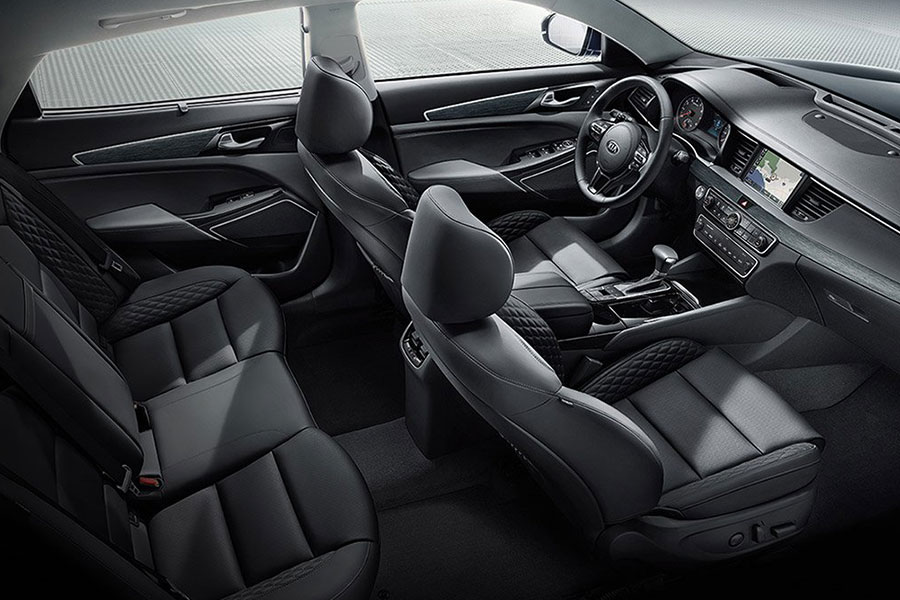 We can tick off a few more reasons to choose the Cadenza too - like its tall-guy-friendly leg room and helpful safety features. The budget-minded Cadenza driver is also sure to love Kia's generous warranty coverage. With the 10-year/100,000-mile limited powertrain warranty, for instance, Kia will help keep your Cadenza coasting for a long time to come.
What are the 2019 Kia Cadenza trim levels?
This budget-minded luxury sedan is available in three flavors: Premium, Technology, and Limited. As you might have guessed, each trim level piles on more features for increasing luxury.
People who want luxury at the most budget-friendly cost will find the 2019 Kia Cadenza Premium to suit them just fine. This might be the base model, but it's brimming with stylish trimmings, including soft leather upholstery and cozy heated front seats. Besides comfort, the Premium also offers heaps of tech options, linking you to the outside world without distracting you from traffic. Apple CarPlay and Android Auto smartphone integration projects apps onto the 7-inch touchscreen, letting you stay in touch legally and safely as you commute. This year, the Premium gets some high-tech safety aids as part of the standard lineup, including blind-spot warning and rear parking sensors to help you spot rogue drivers.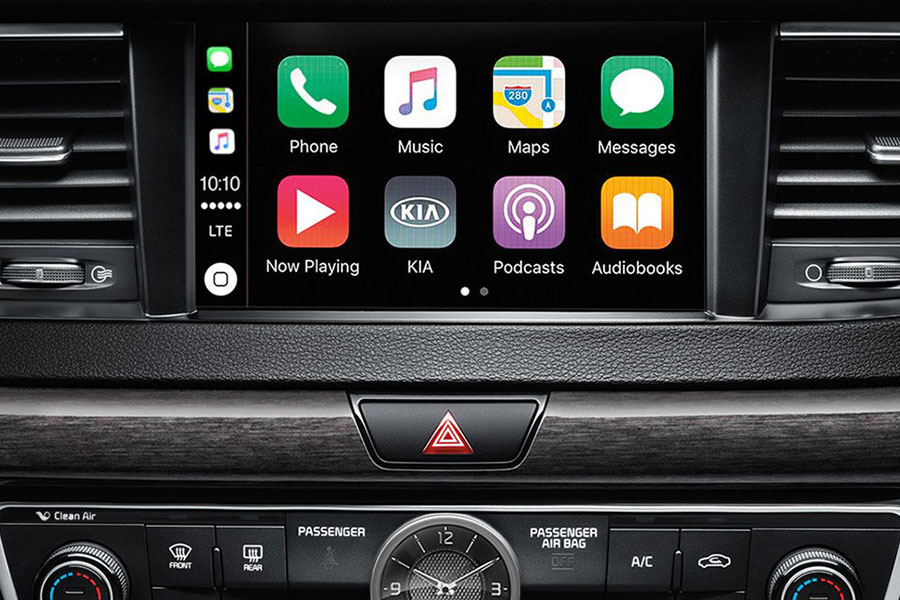 The mid-grade Cadenza is called Technology, but it also comes standard with all the items from the Premium's Luxury package, making it - if you're surprised at this point, you're not paying attention! - pretty luxurious. Turn up the 12-speaker Harman Kardon premium audio system, open the panoramic sunroof, and flip on the ventilated front seats, and you'll be cruising to work in seriously sweet style.
Think it's impossible to wrap yourself in pristine luxury at a relatively reasonable price? The Cadenza Limited is here to prove you wrong. This top-of-the-line Cadenza adds to the Technology lineup with the kinds of extras that subtly take comfort and style to the next level - e.g. upgraded leather upholstery and heated rear seats. Facing a sweltering summer? Side rear and power rear sunshades will help keep the cabin cool.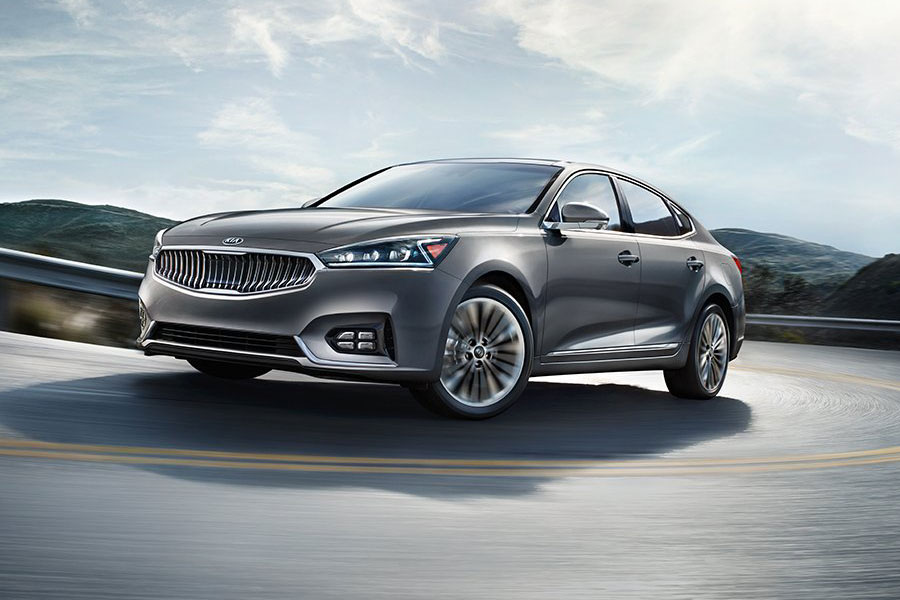 Is the 2019 Kia Cadenza all-wheel drive?
Enthusiasts keep hoping for an all-wheel-drive Cadenza, but, unfortunately, they're going to have to keep waiting. While we agree that it would be great if this stylish sedan contributed a little extra road-gripping action, we can't help but point out that the Cadenza currently has a lot to offer in terms of performance. For starters, Kia's top-of-the-line sedan has got that luxury on-road feel, riding smoothly over gravelly pavement and keeping road noise outside the cabin where it belongs. Also, drivers can manually alter steering and suspension settings. In Eco mode, the Cadenza conserves fuel for a thrifty commute. Switch to Sport mode and the Cadenza turns up the heat with quicker acceleration.