2019 Kia Forte vs Toyota Corolla
2019 Kia Forte vs Toyota Corolla
With their money-saving fuel economy and rich modern comfort, not many compact cars can compete with the 2019 Kia Forte or the 2019 Toyota Corolla. So, which car is right for you, the fully redesigned Forte or Toyota's trusty Corolla? Our comparison guide is here to help you sort out the facts.
Roomiest, Most Comfortable Ride: 2019 Kia Forte
When you kick off your commute in a 2019 Kia Forte, even Mondays don't seem so bad. The Forte's newly redesigned cabin is home to cushy-yet-supportive seats, so you can expect hours of on-road comfort. This year's upgraded cabin also features a standard 8-inch touchscreen and complete smartphone integration with Apple CarPlay and Android Auto connectivity. This street-smart tech gear displays smartphone apps - including phone, text, and music options - on the touchscreen, freeing you from the urge to pick up your phone while driving.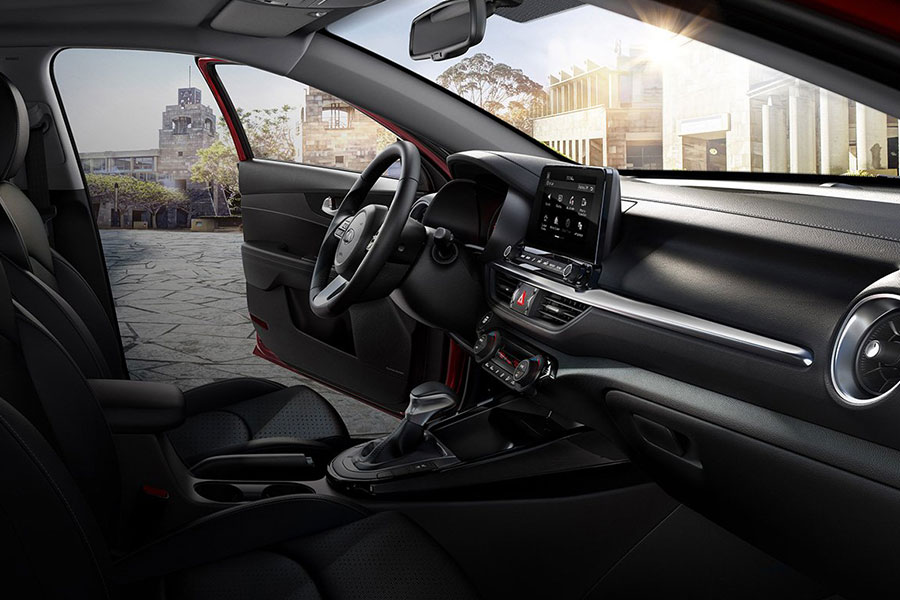 The 2019 Toyota Corolla also gets high marks for seating support, especially if you choose the Corolla SE's optional sport seats. You'll feel nice and snug as you cruise down a winding road. However, the cabin can get noisy, especially on the highway, cutting down on your peace of mind. And, unfortunately, the Corolla doesn't offer Apple CarPlay or Android Auto, so you're stuck with Toyota's less-than-cutting-edge smartphone integration technology.
Thriftiest Ride: 2019 Kia Forte
In terms of performance, we also have to hand it to the Forte. The new Intelligent Variable Transmission strikes a suitable balance between thrifty and sporty. It might be gearless, but simulated shifts make this transmission feel like a smooth-riding, conventional automatic.
Best Infotainment Interface: 2019 Kia Forte
With one of the best warranties on the road, the Forte has you covered for years to come. (https://www.kia.com/us/en/content/why-kia/quality/warranty-quality) The 5-year/60,000-mile basic warranty helps you stay on the road without dipping into your savings account. The limited powertrain warranty lasts for 10 years or 100,000 miles - whichever comes first. How's that for a dependable ride?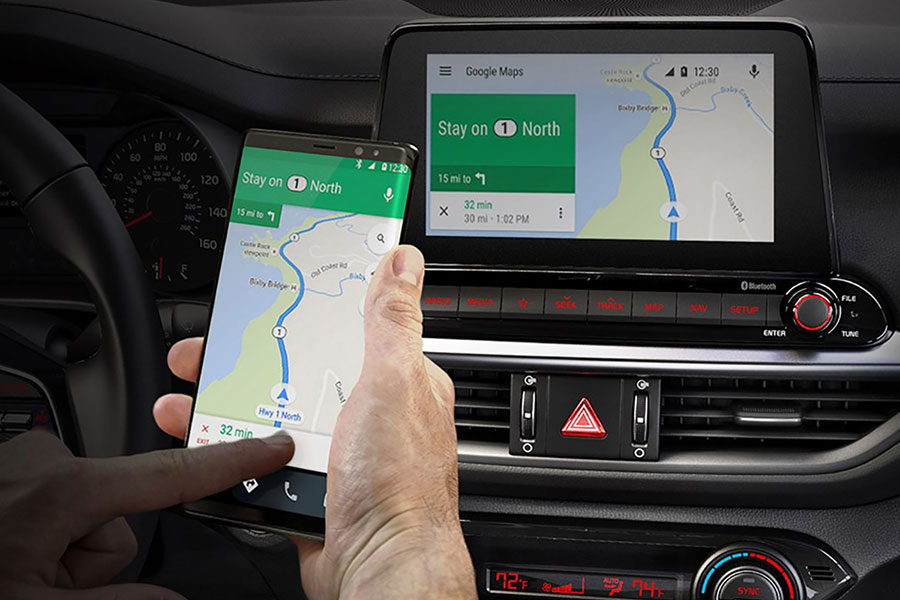 A brand new Toyota Corolla also comes with a sturdy warranty, even if it doesn't last quite as long as what you get with the Forte. Basic warranty coverage lasts 36 months or 36,000 miles, which ever comes first. The limited powertrain warranty has you covered for 60 months or 60,000 miles.
Most Standard Safety Equipment Options: 2019 Toyota Corolla
The Corolla impresses with its standard suite of driver safety aids. Every trim model boost driver vigilance with items like the forward collision warning system. With its automatic emergency braking and pedestrian detection, this technology goes the extra mile to keep you safe.
The 2019 Kia Forte offers the full gamut of driver safety aids. However, you should note that they're not available on every trim model. The top-trim Forte EX features extras like forward collision assistance and blind-spot warning to help you skirt potential danger. On the plus side, though, every Forte features a standard rearview camera, increasing visibility in a tight spot.
In the end, we think you'll agree that the 2019 Kia Forte is the best choice for most drivers. Both its newly redesigned cabin and sporty new exterior give the Forte a stylish vibe. You'll also love its rich comfort and modern tech features. This compact sedan's long-lasting warranty coverage will give you peace of mind for years on end.