2019 Kia Niro vs Subaru Crosstrek
2019 Kia Niro vs Subaru Crosstrek
To the untrained eye, the 2019 Kia Niro and Subaru Crosstrek might present a difficult decision. But only one of these subcompact crossovers is right for you. Our comparison guide is here to help you tell the difference between the Niro and the Crosstrek.
Cruise in Comfort: 2019 Kia Niro
We know what you want: family-style leg room in both rows and hours of seating support. Kia knows it too, which is something that shows inside the Niro cabin. This hybrid crossover also gets high marks for smooth-riding comfort - the kind that's perfect for a really long highway commute.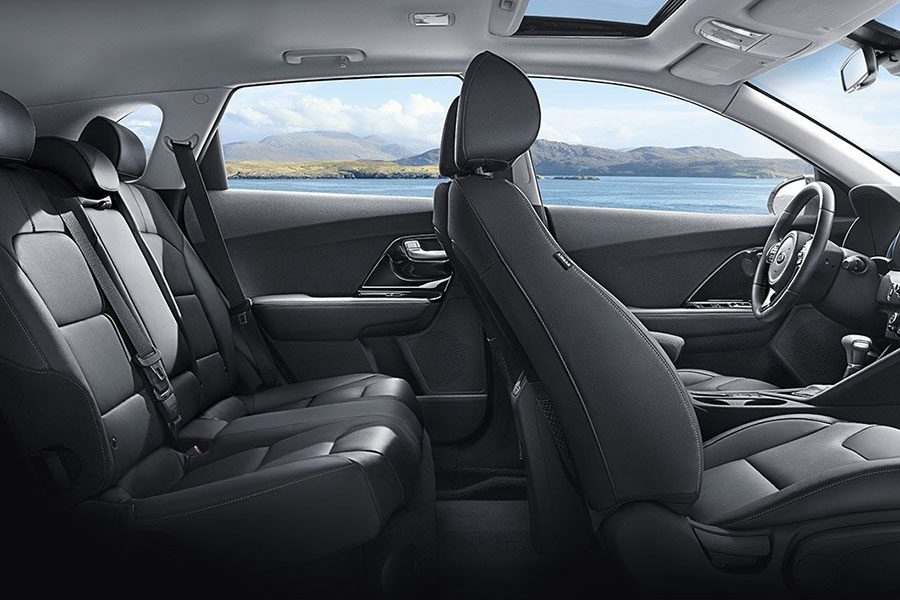 In the 2019 Subaru Crosstrek, the ride is both quiet and smooth. We also like that the seats are nicely bolstered for general comfortable on long trips. There's just one flaw in the Crosstrek design: when you're passing a slower car or traveling uphill, the Crosstrek engine makes an alarming racket.
Best Crossover to Stay Connected: 2019 Kia Niro
These days, few of us can keep our hands off our smartphones. Kia is here to help quell this unsafe urge while you drive. Every Niro gets Apple CarPlay and Android Auto, so you can simply press a button to access your smartphone's voice controls. There are also native Kia voice controls for phone, radio, navigation, and even Google searches, leaving no excuse not to keep your eyes on the road.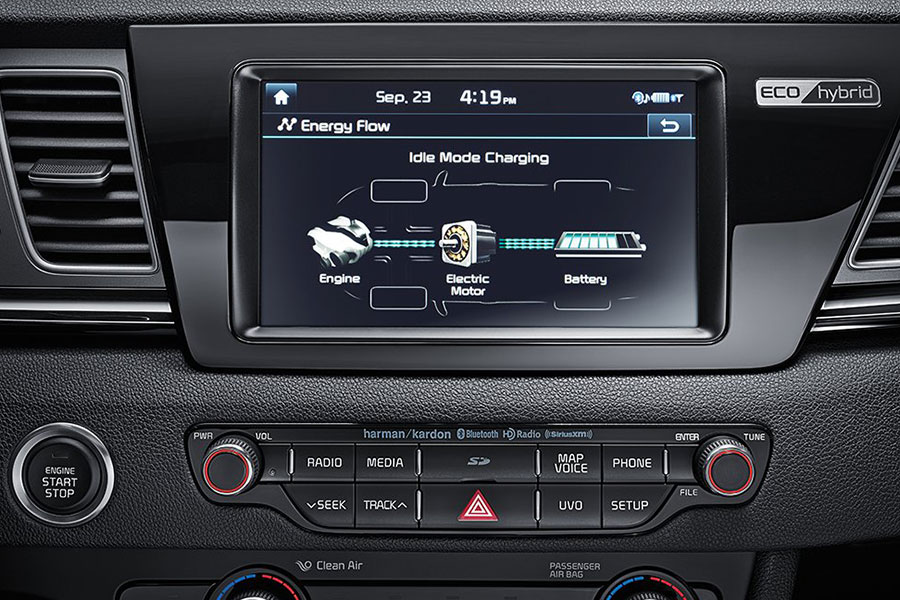 The Subaru Crosstrek also includes Apple CarPlay and Android Auto in its standard lineup, so smartphone addicts everywhere can sigh in relief. However, when you're not using these smartphone controls, you'll actually have to memorize the counterintuitive Subaru voice controls. They're not as conversational as the controls that many modern users have become accustomed to, unfortunately.
Commuter-Ready Performance: 2019 Kia Niro
Got a long drive to work? The Kia Niro features a hybrid powertrain, so it's basically no contest for drivers who want to save on gas. The entry-level Niro FE is the thriftiest model, delivering 52 city/49 highway mpg to bolster your fuel budget. When you choose the automatic transmission over the manual option, the Crosstrek earns max ratings of 27/33 mpg. Like we said, no competition.
SUV-Style Utility: 2019 Subaru Crosstrek
If you're in the mood for adventure or face really icy winters, the Crosstrek wins the day. Subaru fans won't be surprised to learn that the Crosstrek includes standard all-wheel drive, a staple of the brand. This performance technology puts you at an advantage, gripping the pavement as you take on winding roads and keeping the wheels from slipping when the going gets wet.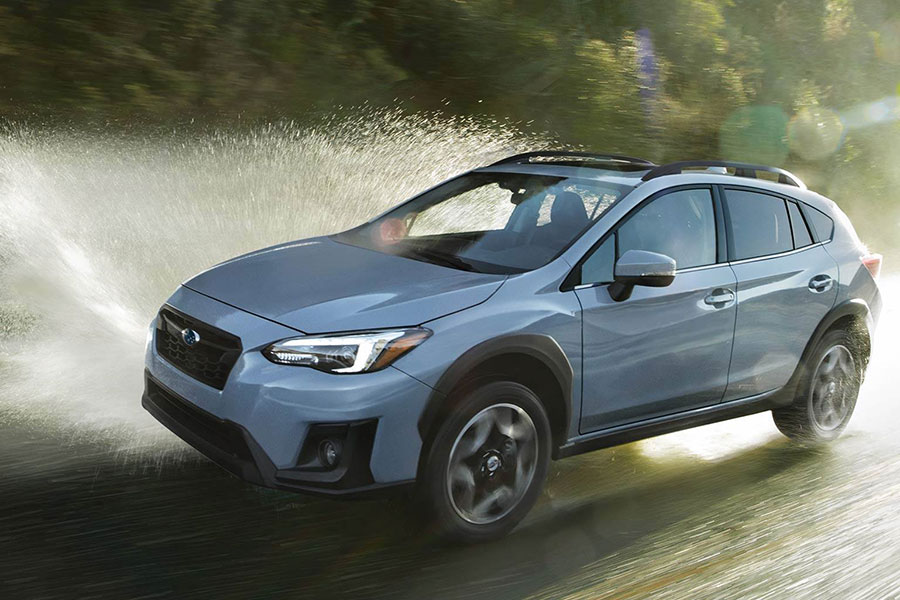 The Niro might be styled like a sporty hatchback, but, on the inside, it's more of a green-minded hybrid commuter. That is to say that it doesn't offer all-wheel drive or extra clearance for off-road driving.
As long as you're not looking to travel into rugged territory, we'd recommend the 2019 Kia Niro every time. Giving you 50 mpg combined, this sporty little hybrid is a major commuter advantage. The Niro is also nicely stocked with comfort and convenience items, making time spent on the road comfortable and even productive.