2019 Kia Sedona vs Honda Odyssey
2019 Kia Sedona vs Honda Odyssey
So you're ready to level up your parenting proficiencies with a minivan, but you can't decide between the 2019 Kia Sedona and Honda Odyssey. Luckily, we're here to help. Our comparison guide looks at which minivan delivers the family-friendly features you crave, saves you money, and casts the strongest safety net.
Lowest MSRP: 2019 Kia Sedona
To save a few thousand dollars on up-front costs (or score lower monthly payments), check out the Kia Sedona. It starts at just $27,200 and even gives you an impressive list of features to boot. The 2019 Honda Odyssey is just a few thousand more, starting at $30,190, but that might be a stretch for some. The higher price can also be punishing if you're having trouble finding an auto loan with a decent APR.
Biggest Bang-to-Buck Ratio: 2019 Kia Sedona
It's got the lowest price tag, but the Sedona also gives you way more for your money. For starters, a lot of high-tech features that are standard on the Sedon-like Apple CarPlay and Android Auto smartphone integration and dual-zone climate control-are pay-extra options on the Odyssey. The nifty Slide-N-Stow forward-collapsing second-row captain's chairs are also standard on the Sedona. They provide comfort when you need it and, when you don't, stow flat into the floor for extra cargo space. And, as parents, we can't say enough good things about the Sedona's standard stain-resistant cloth upholstery.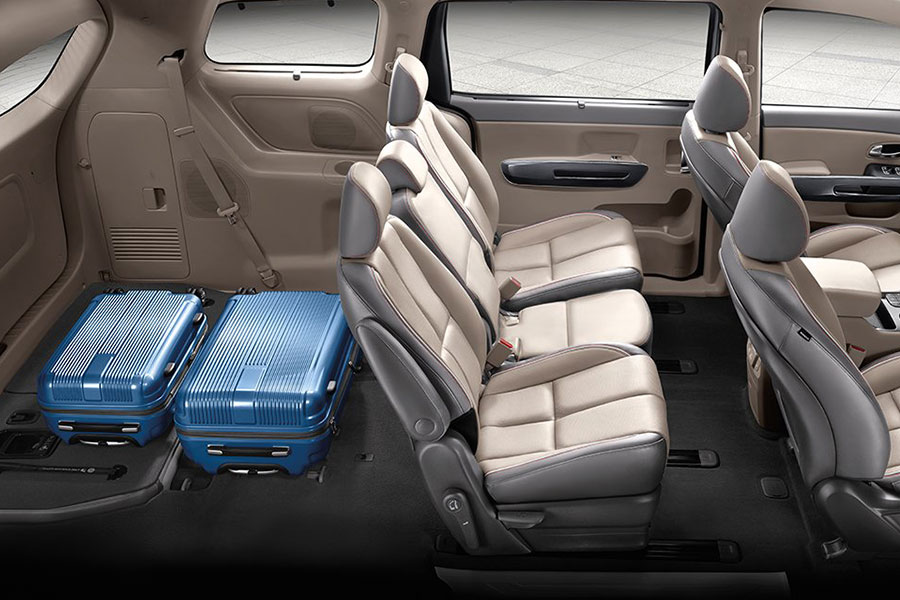 Don't get us wrong - there's a lot to like about the Odyssey. The base model includes Bluetooth and USB connectivity. The third-row seat flips forward to create more cargo space. However, if you want to add any of the aforementioned Sedona features to your Odyssey, you're going to have to pay extra.
Strongest Safety Lineup: It's a Tie!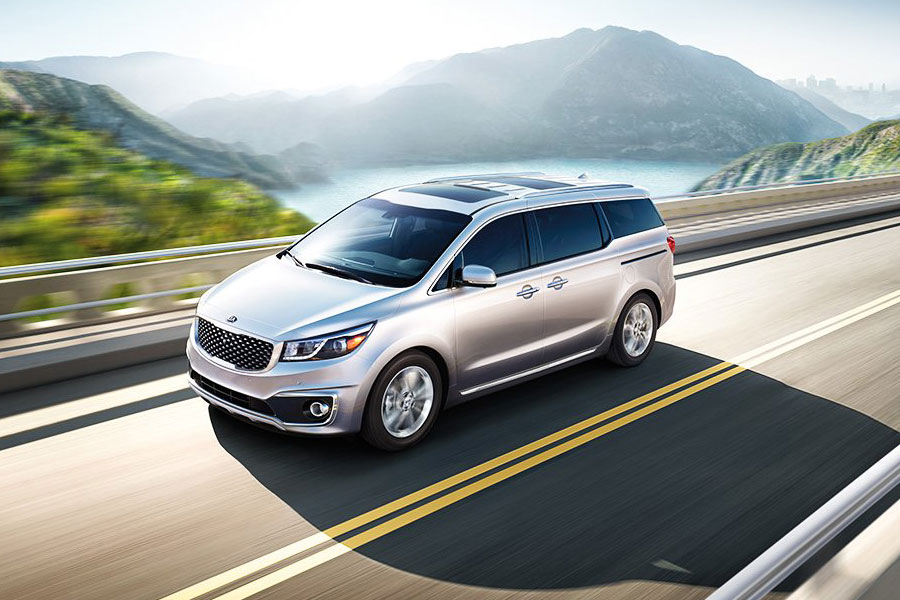 These minivans are safety superstars. Both the 2019 Kia Sedona and the Honda Odyssey earned perfect five-star ratings in government crash tests. But they also keep you out of trouble with impressive safety aids (think forward collision warning with pedestrian detection and automatic emergency braking and blind-spot warning).
Thriftiest Ride to Soccer Practice: 2019 Honda Odyssey
The 2019 Kia Sedona and Honda Odyssey have a lot in common - they're both minivans, after all. Both will treat you to three rows of family-friendly seating and smooth-riding comfort. But the Sedona has the edge, giving you more bang for your buck and helping you save thousands of dollars to boot. In the Kia Sedona, you can be all the parent you can be without subtracting from your Sunday funday budget.