2019 Kia Sedona vs Toyota Sienna
2019 Kia Sedona vs Toyota Sienna
The minivan force is strong in the 2019 Kia Sedona and Toyota Sienna, two models that prove they're still the best way to transport the whole family. Like you'd expect, these modern minivans feature three spacious rows of seating, tech-smart conveniences like automatic sliding doors, and the latest smartphone integration gear. Such similarities lead one to shriek in frustration: "So what's the difference then?!" But never fear - just check out our comparison guide.
Spend Less Up-Front with the 2019 Kia Sedona
Tax Returns. Inheritance. How often do you really get the chance to keep several thousands of dollars in your bank account in one fell swoop? Not often--and if you're looking for a minivan, we're guessing that anything with a comma in it is a number worth really considering.The 2019 Kia Sedona gives you the chance to do just that, with a fabulous starting MSRP of just $27,200. If you decide to go with the Sienna, you'll have to fork out at least $31,115 to get in on the ground floor of minivan life. The difference adds up to almost $4,000. Just think what you can do with that extra cheddar! You could set yourself up with a beach vacation, for one thing. Or, if you're feeling frugal, you can put it away for a rainy day. You can even split the difference and grab one of those off-season vacation packages and stow the rest of your savings in a retirement fund.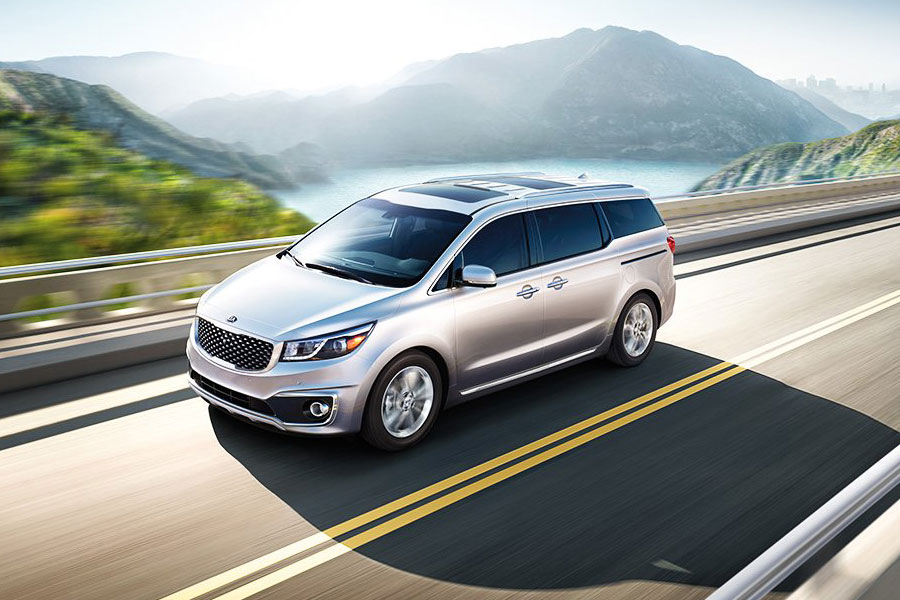 Save on Fuel with the 2019 Toyota Sienna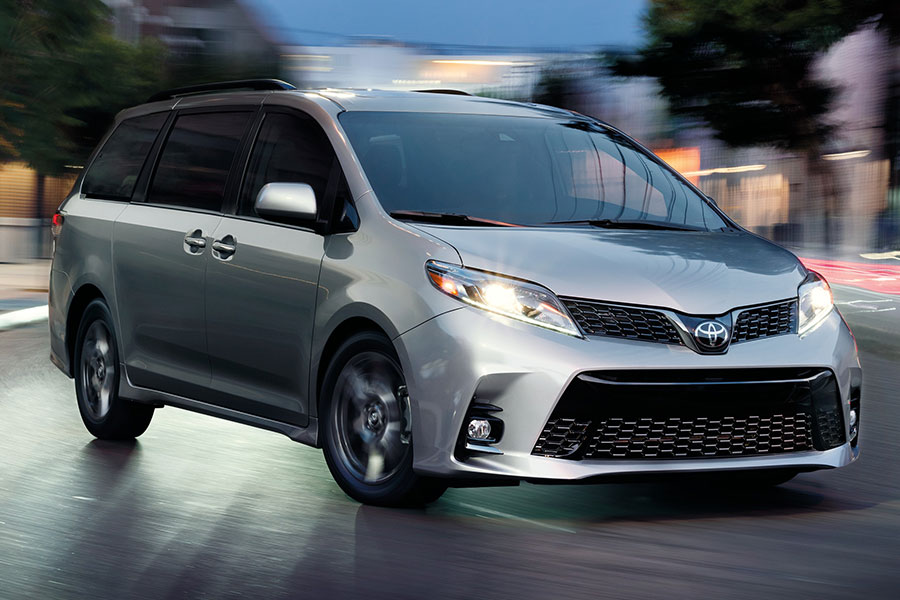 Should you decide you can't live without all-wheel drive in your Sienna, the Sedona actually has the fuel-savings advantage. This performance gear is heavy, reducing Sienna EPA ratings to 20 mpg combined. Even without it, the difference is almost negligible for the daily city and neighborhood driving most families navigate.
Keep the Kiddies Perpetually Entertained in the 2019 Kia Sedona
The Sedona goes out of its way to make sure your kids are fully occupied on long trips. Instead of wondering if you're there yet, your kids can make use of the two 10.1-inch touchscreens, each of which are mounted on the back of the front headrests. Moreover, they can use the Bluetooth headphone connectivity to stay entertained without forcing you to listen to Dora and SpongeBob marathons. Smartphone mirroring means rear-seat passengers can stream video via your phone's data plan - no extra subscriptions necessary.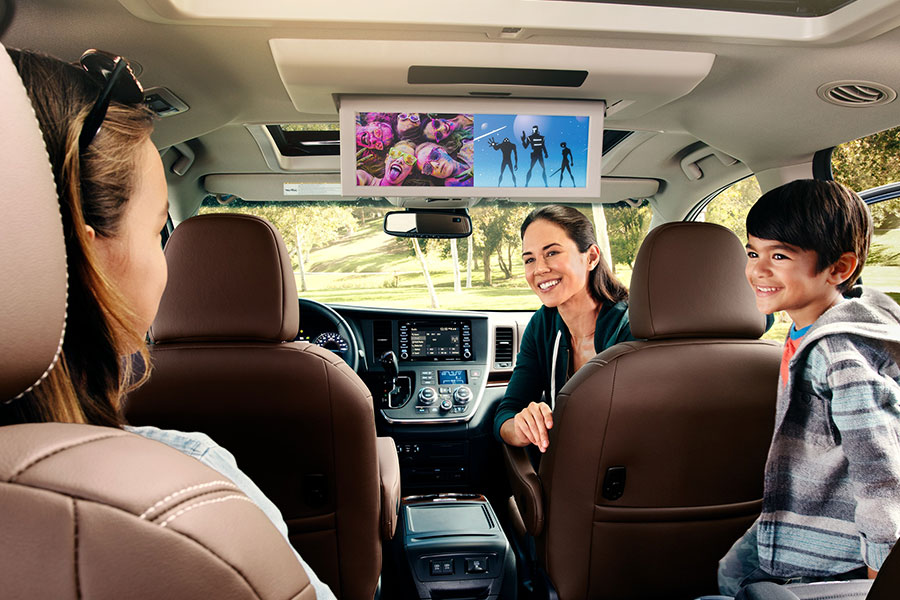 Most minivans and full-size SUVs - the 2019 Toyota Sienna included - offer rear-seat entertainment systems. However, not all are as smartphone-savvy. When you add the Sienna's optional entertainment, you're basically getting a Blu-ray DVD player with a 16.4-inch LCD display. It's great - but it's just not as innovative and Netflix-friendly as the Sedona's new system.
Safeguard Your Family in the 2019 Kia Sedona
When you line up their crash tests side-by-side, the Sedona is the minivan that will put you most at ease. Kia's family-friendly Sedona gets top marks from both the government and the IIHS, including a perfect five-star rating for overall protection. Compared to the Sienna, the Sedona offers a better performance in frontal crash tests. There's also the matter of high-tech safety aids. Both minivans are packed with safety options, like forward collision warning and automatic emergency braking, to keep danger from sneaking by your defenses.
We're all in on the 2019 Kia Sedona. The Sedona is a minivan that understands what modern families need--some style, some peace, and some comfort along the way. With a lower MSRP plus an impressive fuel economy, the Sedona gives you what you need when you need it--for years to come.