2019 Kia Sorento vs Hyundai Santa Fe XL
2019 Kia Sorento vs Hyundai Santa Fe XL
When a manufacturer wants to move in a new direction, they can't always turn on a dime. That sums up the story of the 2019 Hyundai Santa Fe XL, not to be confused with the separate Hyundai Santa Fe. Hyundai wanted to make the Santa Fe a smaller, two-row SUV. But they continued the old design so that there are two Santa Fe variants in 2019. The 2019 Santa Fe XL is the longer, three-row SUV version. In this comparison guide, we'll place the Santa Fe XL next to another seven-seater sport utility vehicle, the Kia Sorento, and see which one shakes out.
Fuel Economy: 2019 Kia Sorento
The 2019 Hyundai Santa Fe XL, though comparable in size to the Kia Sorento, has poorer fuel economy. The Santa Fe XL gets 18 city miles and 25 highway miles with the base engine and 17 city mpg and 24 highway mpg with all-wheel drive. Meanwhile, the Kia Sorento at best gets 22 city and 29 highway miles per gallon. That's a sizable difference and an easy win for the 2019 Kia Sorento.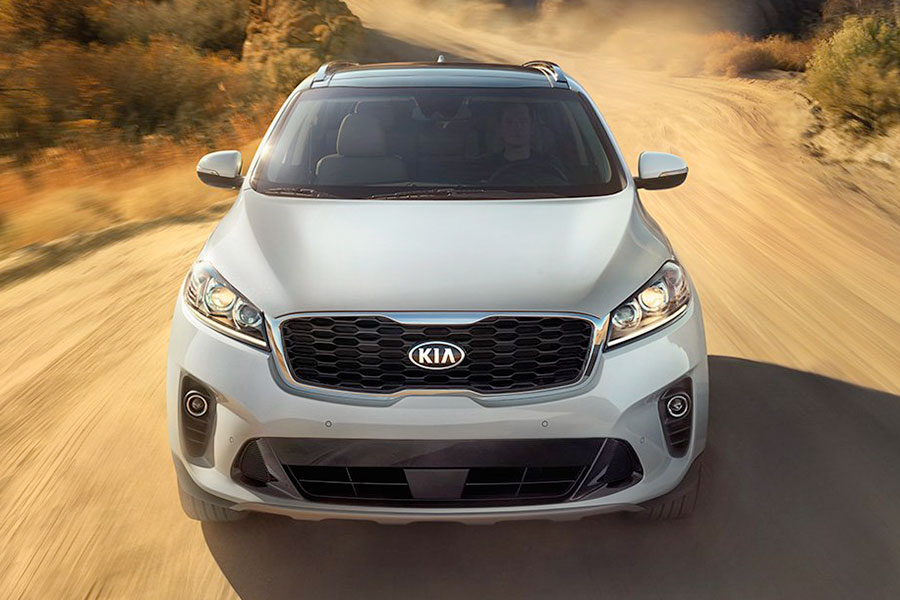 Safety: 2019 Kia Sorento
Kia has really invested in bringing safety to the masses. The 2019 Sorento has virtually every active safety feature on the market, including automated-emergency-braking system, surround-view camera, rear parking sensors, rear cross traffic alert, blind spot detection, rain-sensing windshield wipers, adaptive cruise control, lane departure warning, forward collision warning, and Dynamic Bending Light. Phew. But that's not all. For 2019, Kia added lane-keeping assist and driver-monitoring system. On top of that, the Sorento earned five stars in its national crash test ratings.
The 2019 Hyundai Santa Fe XL offers fewer safety features such as blind-spot detection, rear cross-traffic alert, multi-view camera system, and lane departure warning. Though the Santa Fe XL earned an overall five-star rating in NHTSA testing, there was some concern over the frontal crash test, which rated only 4 out of 5. Unfortunately, none of the active features come standard. You can buy a safety package starting at the base trim level to get some of the active safety features, while the rest are tucked into other trim levels. The Hyundai isn't bad by any means, but the Sorento fares better in a safety comparison.
Interior Space: Tie
The midsize SUV class is pretty demanding on manufacturers. In a crowded market with plenty of competing vehicles, a designer's challenge is to find the sweet spot between seating and cargo space. The 2019 Kia Sorento offers up seven seats on three rows. The first two rows are plenty roomy, even for adults, but the third row is almost exclusively for kids. There's not much cargo space with all the seats in use, just 11 cubic feet, but that expands to 38 with one row folded down and to 73 with two rows down.
The Hyundai Santa Fe XL also seats seven on the same number of rows. We liked the hands-free liftgate that reveals 80 cubic feet of storage or 41 cubes with the second row up. The tradeoff, however, is there's not as much passenger space in the Santa Fe XL as the Sorento has. We're calling this one a tie. If you value cargo space, the Santa Fe XL better serves you, but if you want more head and leg room for you and your passengers, the Sorento is your vehicle.