2019 Kia Sorento vs Hyundai Tucson
2019 Kia Sorento vs Hyundai Tucson
The 2019 Kia Sorento is a mid-size sport utility vehicle measuring 109.4 inches from wheel to wheel while the Hyundai Tucson is a compact crossover that is slighter, skinnier, and smaller. Putting them next to each other is a good case study in what a bigger SUV can offer. In this comparison, we'll take a good look at the Sorento and Tucson and make a recommendation.
Power and Towing: 2019 Kia Sorento
The base Sorento tows up to 2,000 pounds, when properly equipped. That's the equivalent of a lightly-loaded utility trailer, small aluminum boat, or pop-up tent trailer. Meanwhile, the base Tucson only tows up to 1,000 pounds, which we're not sure what all you could two with. A difference in size usually means a difference in power, which contributes (or doesn't) to towing capacity.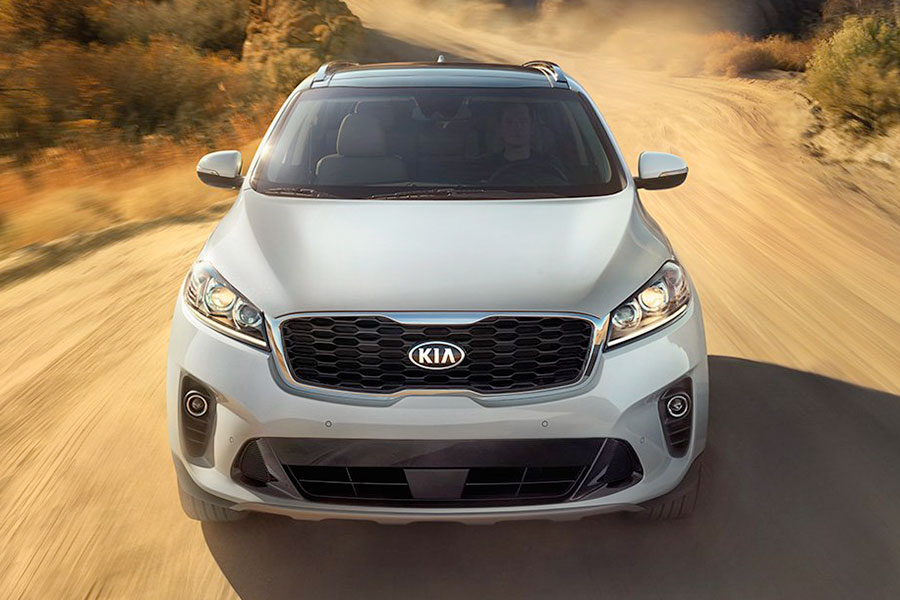 The difference in power lies in the engine. The 2019 Kia Sorento boasts a 185-horsepower four-cylinder base engine. There's also an available 290-horsepower V6 that's even better. By comparison, the base Tucson offers a 164-horsepower four-cylinder or you can upgrade to the 175-horsepower turbocharged engine. Either way, the Kia Sorento has more umph for your performance needs.
Tech: 2019 Kia Sorento
Believe the hype! Kias are known for the tech, which rings true again in the 2019 Sorento. The standard offerings include most of what people demand, like Bluetooth, USB port, Android Auto, Apple CarPlay, 6-speaker audio system, and UVO infotainment system with 7-inch touch screen. That's from the get-go, but if you want more, available features include panoramic sunroof, 10-speaker Harman Kardon audio system, satellite radio, wireless phone charging, navigation, and 8-inch touch screen.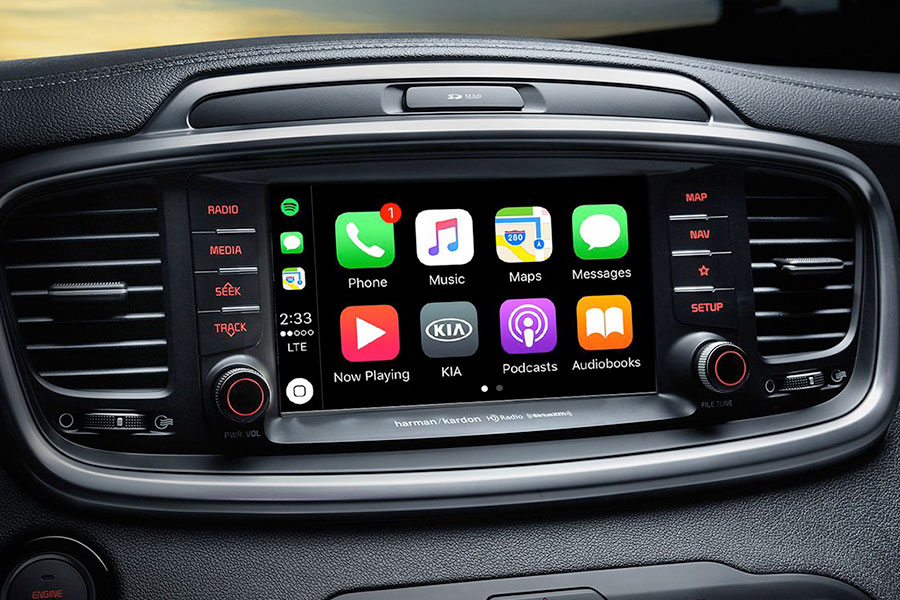 By comparison, the Hyundai Tucson has meager standard tech, including only touchscreen display, Bluetooth, and USB port. If you want more, like an infotainment screen, Apple CarPlay, Android Auto, or satellite radio, you have to upgrade and, consequently, pay a little more. Some might make a big deal out of the Tucson starting cost being less than the Sorento's. But when you add the Tucson that the standard Sorento already offers, that price difference largely disappears.
Passenger and Cargo Room: 2019 Kia Sorento
Maybe it's a no-brainer, but the bigger the vehicle, the more room for you, yours, and all your stuff. That's certainly true here. The Kia Sorento is a three-row, seven-seater that offers up over 150 cubic feet of passenger space. There's more leg room on both the front and second rows in the Sorento than the Tucson, and the Sorento gives you more cargo room to boot.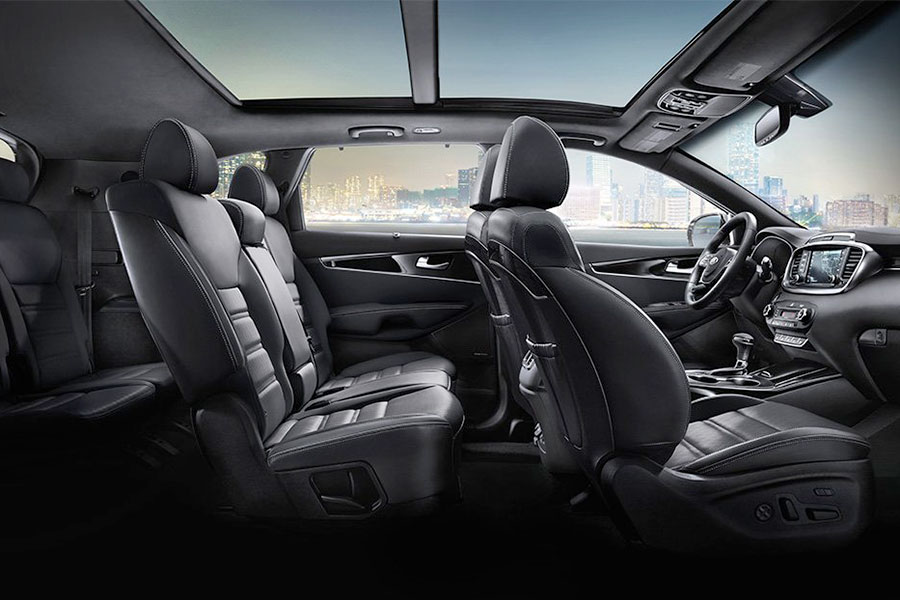 Behind the back seat, the 2019 Sorento gives you 11.3 cubic feet of storage room. But that expands to 38 cubic feet with one row folded down and a whopping 73 cubes with both rows down. Compare that to the Tucson's 31 cubic feet that expands to 62 cubes. Overall, the Sorento offers more.
Driving a big SUV may have downsides, like less stellar fuel economy, but if you need the space or the power only a larger sport utility vehicle can afford, they are good buys. And with tech in spades and an unbeatable warranty, the Kia Sorento is an excellent purchase.