2019 Kia Soul vs Mazda 3 Hatchback
2019 Kia Soul vs Mazda 3 Hatchback
The 2019 Kia Soul and Mazda3 Hatch might seem like a bit of an odd couple, but both vehicles can't help but appeal to style-savvy commuters. Both are instantly recognizable with their respectively unique exterior design cues. If you're looking at them, it means that you're a particular kind of buyer, who wants something stylish and modern. You want to turn heads. Read on to learn which vehicle is best suited to your unique style.
Wallet-Friendly Savings: 2019 Kia Soul
Everyone likes to save a thousand dollars or so. Here's an opportunity for you to do just that - all you have to do is choose the 2019 Soul over the new Mazda3. The Soul starts at just $16,490, and it gives you a long list of standard features to boot.
Although the 2019 Mazda3 MSRP has yet to be announced, last year's model started at $18,095. When you choose the Kia Soul, you'll have plenty left over to fuel up your gas tank and maybe even take a vacation.
Spread-Out Space: 2019 Kia Soul
With both its distinct boxy shape and status as a crossover SUV, the Kia Soul is the roomiest of the pair. Inside, both rows of seating check every box, from long-term support to keep-the-peace elbow room. Spend a little more on higher trim levels and you'll even roll with luxury items like leather upholstery and two rows of heated seats.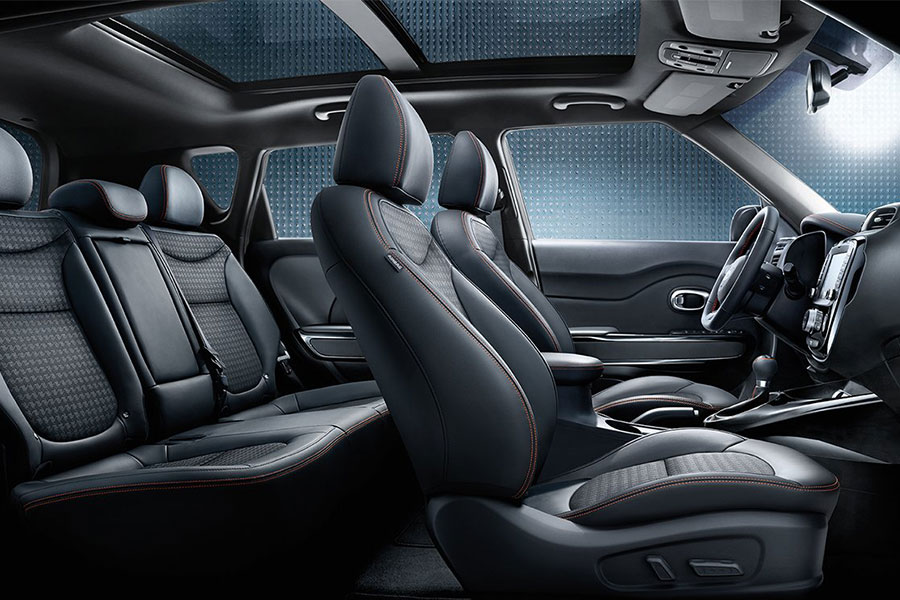 In the Mazda3, you'll stay snug with nicely bolstered seats and supportive cushioning. The Mazda3 Hatch is a compact hatchback, so it's a bit tighter of a squeeze. That won't be an issue if you've got small kids or short friends, but many drivers will prefer the increased space they get from the Kia Soul.
On-Road Fun: 2019 Mazda3 Hatch
If there's one thing the Mazda3 Hatch was built for, it's on-road fun. In true Mazda fashion, driving enthusiasts can expect sporty handling and quick steering. With all-wheel-drive in the mix, this hatchback sticks twisty turns in style. Later in the model year, the Mazda3 Hatch will be available with its new Skyactiv-X compression-ignition gas engine. This gas-and-diesel mash-up of an engine design is set to revolutionize on-road power with major gains in fuel-efficiency as well as horsepower and torque. Stay tuned for more details, such as EPA ratings.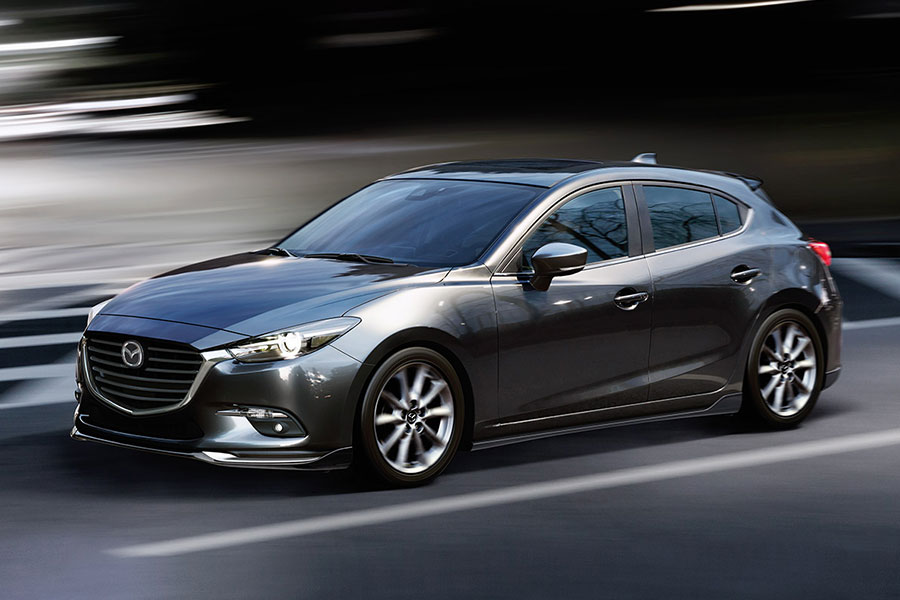 Speaking of EPA ratings, the 2019 Kia Soul does a good job balancing sporty power with commuter-friendly efficiency. Depending on which engine and transmission you select, this sporty SUV delivers up to 26 city/31 highway mpg. And, though the Soul might not be Skyactiv-ated, it certainly gets you up to speed in a timely fashion.
Cutting-Edge Tech & Safety: It's a Tie!
These days, it's tough to find a new vehicle that doesn't offer the latest smartphone integration gadgets and crash-mitigation safety systems. Happily, the 2019 Kia Soul and Mazda3 Hatch aren't exceptions to this rule. They've both got Apple CarPlay and Android Auto capabilities, so you can use smartphone voice controls or interact with apps on central touchscreens. These sporty vehicles also offer all the usual safety suspects, from blind-spot warning to automatic braking, effectively keeping you on your toes and safeguarding you from danger.
In the end, if you're the type who wants to save a few thousand dollars, maximize passenger space, and tack on a few convenient tech features, put your money on the 2019 Kia Soul.