2019 Kia Soul vs Nissan Kicks
2019 Kia Soul vs Nissan Kicks
If you're looking for a punchy crossover SUV with standout style, you've probably got your eye on both the 2019 Kia Soul and Nissan Kicks. But which do you choose? Our comparison guide takes a close look at each compact crossover to help you decide which has the most power, creature comforts, and high-tech amenities.
Funkiest Ride to Work: 2019 Kia Soul
You know the Soul-its funky, wagon-like crossover body is practically a highway style icon. There's nothing quite like the Soul on the road. The Nissan Kicks is more of a run-of-the-mill crossover, which looks sporty enough, but lacks that unique, cool-kid flavor that's abundant in the Soul.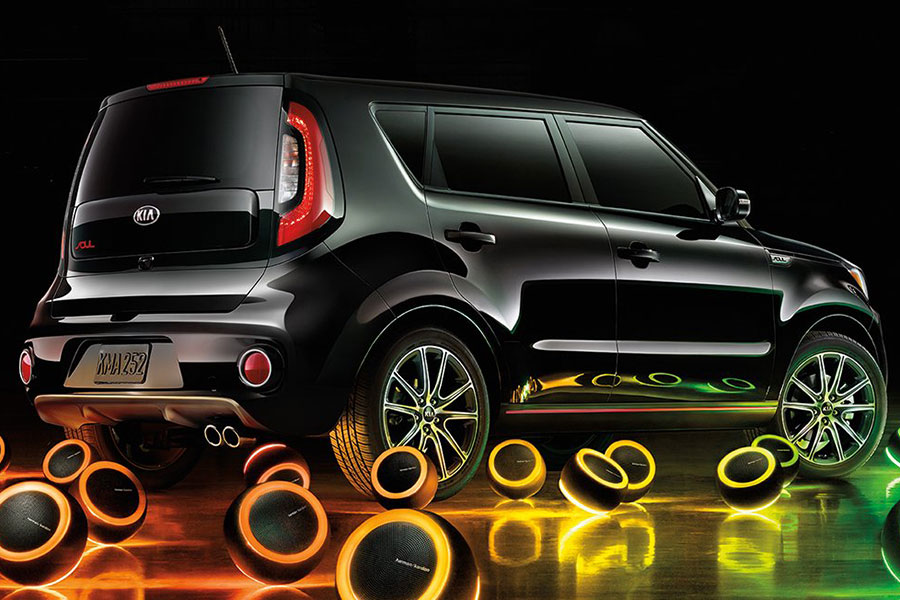 Inside, the 2019 Kia Soul is equally funky and cool. But Kia also adds comfortable seating. Additionally, the Soul's box-like body style makes for quite a lot of headroom. Though the Kicks doesn't put a big emphasis on interior style, this Nissan doesn't lack for passenger space.
Savviest Tech Gear: 2019 Kia Soul
The Kia Soul is the coolest crossover on the block. On top of its spunky, head-turning style, the Soul also delivers some uniquely high-tech features. Drivers who love music also love the Soul's LED mood lighting system, which sets the mood according to tempo and volume of whatever's playing over the speakers. We're also big fans of Kia's UVO infotainment interface, which even novices can tackle with ease. With this system, you get hands-free access to your smartphone, courtesy of Apple CarPlay and Android Auto features.
The Nissan Kicks doesn't have any sweet music-keeping lighting systems, but you can enjoy Apple CarPlay and Android Auto on the midlevel SV trim and up. However, we do think that the Soul's infotainment system is easier to use and quicker to respond to your commands.
Punchiest Performance: 2019 Kia Soul
Want to zoom around town with power to spare? Each of the three 2019 Kia Soul trims features its own spunky engine, each more powerful than the last. All three easily outpace the only engine available for the Kicks. At the top of the lineup, the 1.6-liter turbocharged four-cylinder delivers both the Soul's biggest punch (with 201 horsepower and 195 pound-feet of torque) and best EPA ratings. The Kicks doesn't have anything like that; all of these SUVs feature a 1.6-liter four-cylinder that kicks out a measly 125 horses.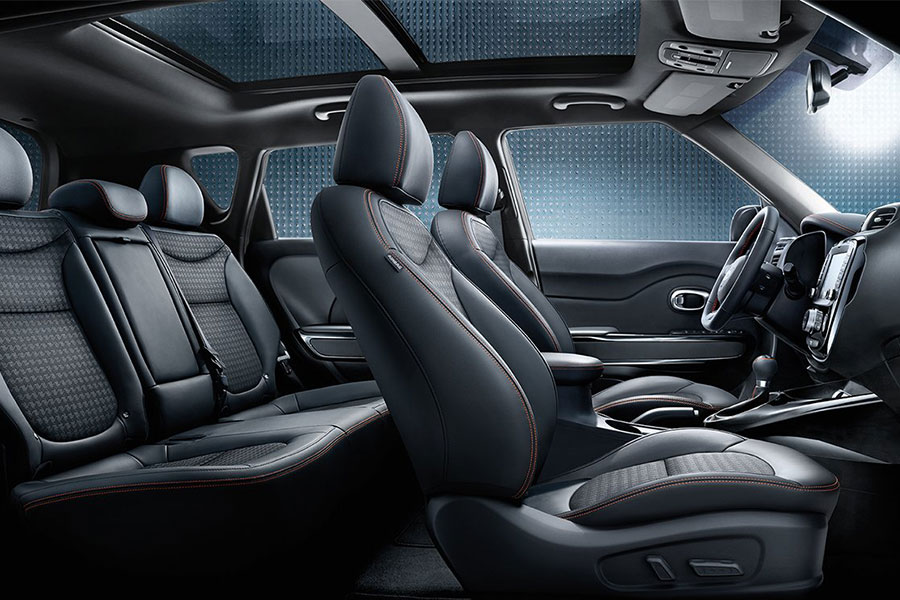 More than horsepower, though, the Soul adds a level of fun to your daily drive that the Kicks simply can't match. Don't let its iconic boxy silhouette fool you; the Soul is seriously sporty, especially on twisty roads. Its sharp steering and aggressive braking bolster your confidence in a pinch. The Kicks powertrain feels fine around town, but you'll wish for more power as you merge into fast-moving traffic.
Thriftiest Commute: 2019 Nissan Kicks
The Nissan Kicks certainly delivers the thriftiest ride. Remember that its engine has less power than all of the Soul options, so the Kicks almost can't help but use less fuel. If you need the extra fuel mileage, the Kicks is your crossover with EPA ratings of 31 city/36 highway mpg.
The Soul's fuel ratings vary a bit from powertrain to powertrain. For the thriftiest option, check out the Soul's top-of-the-line 1.6-liter turbocharged four-cylinder. When you pair a turbo engine with the seven-speed dual-clutch automatic transmission, the Soul hauls you around at a rate of 26 city/31 highway mpg. Which, of course, isn't too far behind the Kicks.
The Kicks makes some good points, but the 2019 Kia Soul has us completely won over. With its funky style and unique, music-centric tech gear, the Soul puts a unique spin on daily driving. And, if you love a sporty ride, you'll love how well this crossover handles. Come check out the Soul. We think you'll fall for it as hard as we have.