2019 Kia Sportage vs Chevrolet Equinox
2019 Kia Sportage vs Chevrolet Equinox
Which is right for you, the 2019 Kia Sportage or the 2019 Chevrolet Equinox? Both compact crossovers offer roomy comfort, making them excellent options for families on the go. Before you head to the dealership, check out our comparison guide to see exactly how the Sportage and Equinox stack up.
Best Family Experience: 2019 Kia Sportage
If you're looking for a jaunty family shuttle, you'll love the Sportage's stylish, spacious cabin. Inside, high-quality materials add to the cabin's overall fit and finish. You can even upgrade your Sportage with leather upholstery or a panoramic sunroof for a truly luxurious experience. Of course, there's generous leg room in both rows.
The 2019 Equinox also gets high marks for passenger comfort. You and your kids should be able to spend a day in this cabin without a complaint. There's just one catch - if you upgrade to the leather upholstery, you may find it more stifling than luxurious.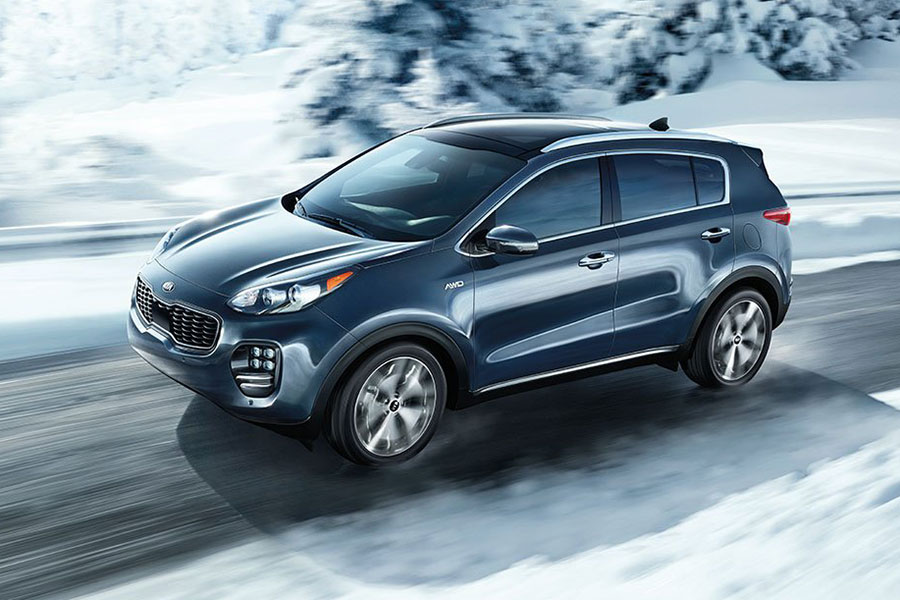 Savviest Safety Lineup: 2019 Kia Sportage
Stay safe in the 2019 Sportage. In government crash-tests, this compact crossover earned a perfect five-star rating for overall protection. The Uvo telematics system is on your side when the unexpected occurs, with features like on-demand roadside assistance and automatic collision notification. The Sportage also offers the full spectrum of safety aids, from its standard rearview camera to the optional forward collision warning system with automatic emergency braking.
The 2019 Chevrolet Equinox impresses with its crash-test scores; it also achieved a perfect five-star rating for overall protection. Every Equinox features OnStar emergency telematics, so you can call for help in a flash. However, high-tech safety aids like automatic emergency braking are only available as an option on the top-trim Equinox Premier, so you may have to shell out more cash than you'd like to get them.
Thriftiest Ride: 2019 Chevrolet Equinox
The Equinox's new diesel engine delivers impressive EPA ratings. When you upgrade to the 1.6-liter four-cylinder diesel engine, the 2019 Equinox achieves 28 city/39 highway mpg. This crossover is certainly on your side if you've got a long commute.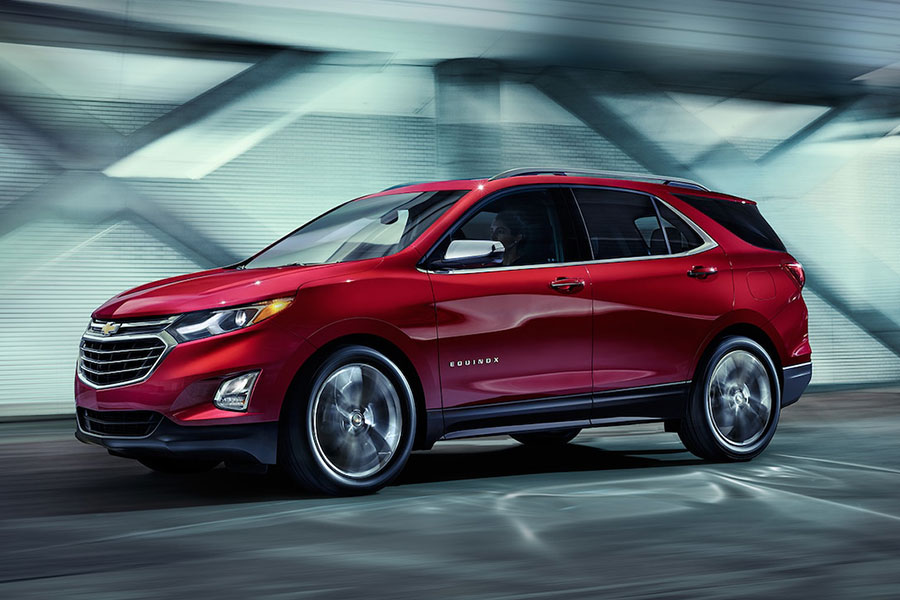 When you choose the 2019 Kia Sportage, its base engine delivers the best EPA ratings, so there's no need to pay for a powertrain upgrade. The Sportage's 2.4-liter four-cylinder helps it earn up to 23/30 mpg. If you face icy roads every winter, you'll be pleased to note that both the Sportage and the Equinox offer all-wheel drive help you maintain on-road precision and safety.
Most in Modern Technology: It's a Tie!
In the tech department, we think you'll like what both the 2019 Kia Sportage and Chevrolet Equinox have to offer. Both Kia's Uvo infotainment and Chevy's new Infotainment 3 systems are easy to use. Their responsive touchscreens feature sharp graphics, so you need not divert attention from the road to use the system.
Both of these sporty crossovers feature Apple CarPlay and Android Auto smartphone capabilities. You can use this technology to access smartphone apps from your central touchscreen - that way your phone can't distract you. You can even press a button on the steering wheel to use your phone's voice controls. From there you can ask the system to read your texts or make calls.
These crossovers do have a few things in common, but we think that the 2019 Kia Sportage leaves the competition firmly in its dust. That's especially true if you're shopping for the most in cabin comfort, safety, and warranty coverage. The Sportage certainly delivers lasting dependability.