2019 Kia Sportage vs Ford Escape
2019 Kia Sportage vs Ford Escape
The Kia Sportage and Ford Escape are alike in so many ways, except price. In other words, one of these SUVs is not like the other, especially when it comes to the wallet. Sure, they both have great engines, almost identical interior dimensions, and the same number of seats. But one of them will save you money at the dealership and the pump and over the lifetime of your sport utility vehicle. Which one is it? Read on to find out.
Price: 2019 Kia Sportage
The Kia Sportage starts at just $22,800, a bit more affordable than the Ford Escape's starting price at $23,382. Admittedly, Kia has skimped on the standard options. You get a 181-horsepower four-cylinder engine, six-speed automatic transmission, rearview camera, six-speaker audio system, satellite radio, Bluetooth, USB port, and 5-inch touch screen. But not to worry, the LX Popular package is a steal at $1,200 because this buyer favorite adds Android Auto, Apple CarPlay, dual-zone automatic climate control, heated front seats, power-adjustable driver's seat, and UVO infotainment system with 7-inch touch screen.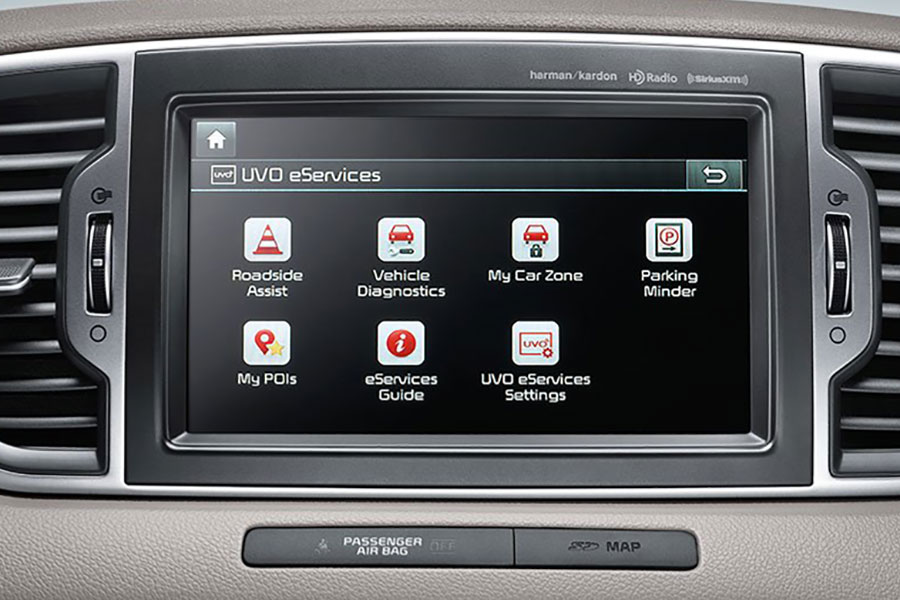 What does the Ford Escape offer? Standard equipment includes a 168-horsepower four-cylinder engine, six-way manually-adjustable driver's seat, rearview camera, MyKey, and the voice-activated SYNC infotainment system with 4.2-inch display screen, six-speaker audio system, and USB port. Those look like very similar starting places, but the Sportage does it for less.
Warranty: 2019 Kia Sportage
Both the Kia Sportage and Ford Escape earned an above-average score from JD Power and Associates, meaning chances are your SUV will last and last. But, on the off-chance something does go wrong, you'll be better off with the Sportage. That's because the Sportage's warranty outlasts the competition. We're talking a five-year or 60,000-mile basic warranty and a 10-year or 100,000-mile powertrain warranty, the type of warranty you'd expect to see only on a luxury SUV. Ford's warranty on new Escapes is almost half that, a three-year or 36,000-mile bumper-to-bumper warranty and a five-year or 60,000-mile powertrain warranty. For your peace of mind and a potential windfall of savings in repair work, the Kia is a better bet.
Fuel Economy: 2019 Kia Sportage
In most SUV classes, fuel economy might be an afterthought. But it's nice to have great gas mileage anyway. The Escape and Sportage won't earn any awards for their fuel economy, but one outdoes the other. Again, it's the Sportage, which gets 23 city miles and 30 highway miles with the base engine. The Escape, by comparison, gets 21 city and 29 highway mpg. Now, it's possible to get better gas mileage in the Ford SUV by upgrading to the 1.5-liter turbocharged inline-4 engine, but that's exclusively tied to the SE or SEL trim levels so it'll cost you more.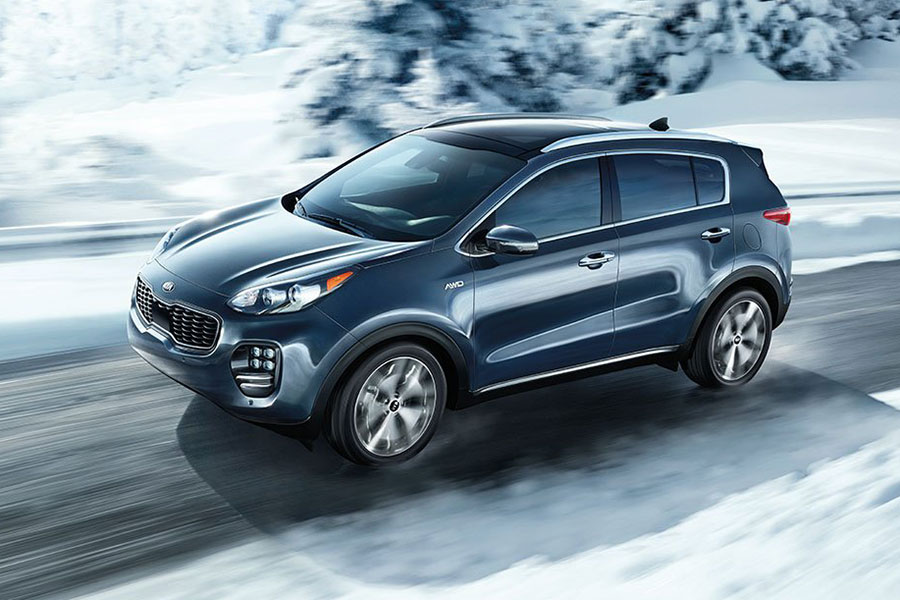 The Sportage turns out to be out winner in affordability and value. At the base model, the Sportage has better, gas mileage, sticker price, and warranty. That has the potential to save you a lot of cash now and later. And we just have to point out that the base Sportage has more horsepower and a larger touch screen than the Escape to boot.