2019 Kia Sportage vs Hyundai Kona
2019 Kia Sportage vs Hyundai Kona
The 2019 Kia Sportage and Hyundai Kona have got some smooth moves - but which to choose? Besides that new car smell, these crossover SUVs reel you in with their family-friendly cabins and sporty style. But you might need a little help choosing the model that works for you. We get it. Cue our comparison guide.
Kick Back in the 2019 Kia Sportage
Once you see these crossovers in person, you won't doubt that the Sportage is the roomier of the pair. It's actually classified as a compact crossover, while the Kona is a smaller subcompact. The difference may not seem like a big deal, until you try to fit a six-foot-frame into the backseat to drive to grandma's for dinner. To get the head and leg room you deserve, choose the Sportage. Oh, and did we mention that Kia's compact crossover also features high-end luxury items? Spend a little extra for leather upholstery and some seat heaters, and you'll really be kicking back in style.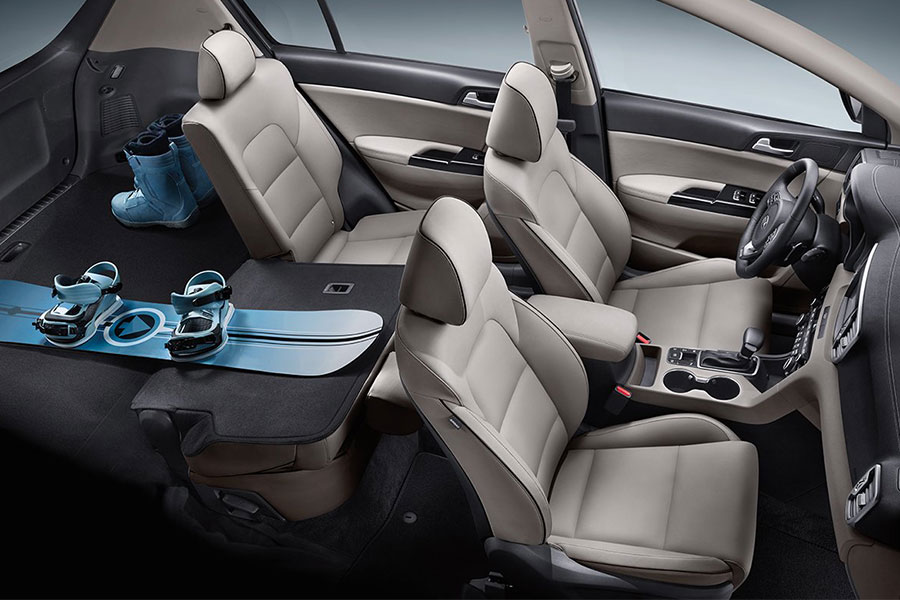 We should mention, of course, that the Hyundai Kona fully supports five passengers in style. It may not be as big as the Sportage, but a family with younger kids could happily drive the Kona around for a few years before the growth spurts hit with massive force. This crossover also offers tiers of trim models, so you can enjoy as much luxury as you can afford.
Tow a Bigger Boat with the 2019 Kia Sportage
While the 2019 Hyundai Kona is not recommended for towing, the Sportage surpasses most compact competitors with its towing capabilities. Properly equipped, this five-passenger crossover can tow max loads of 1,650 pounds. That's equivalent to some pretty big toys, like a fishing skiff or a couple of Jet Skis. If you want to keep your options open, the Sportage gives you the leeway you need.
Never Pick Up Another Smartphone While Driving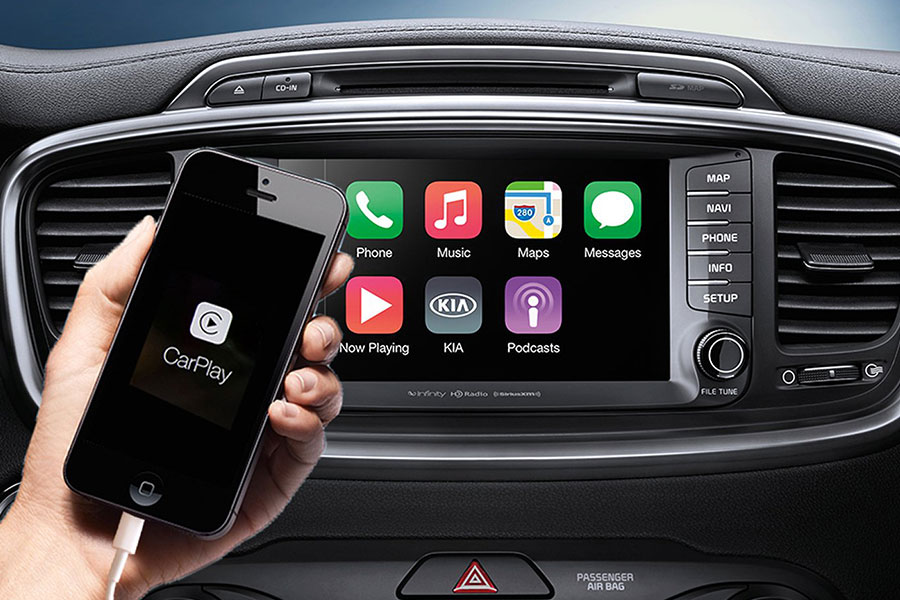 When it comes to in-car technology, it's a draw between the 2019 Kia Sportage and the Hyundai Kona. Both offer Apple CarPlay and Android Auto, so you can just use voice controls to answer calls or play your music collection. USB ports throughout these crossovers' cabins keep devices charged and ready for use. Unless you're planning a trip deep into a mountain range with terrible cellphone reception, you don't have to worry about being left out of the loop. These features have become almost standard, so we're glad to see Kia and Hyundai staying on top of the trend.
Save on Gas with the 2019 Hyundai Kona
With the Kona, you can save some money on gas. Its thriftiest engine is EPA-rated for 28 city/32 highway mpg. Compare these figures to that of the 2019 Kia Sportage, which earns up to 23/30 mpg. If you decide to go with the Kona, you'll definitely be able to fund a few extra pizza nights.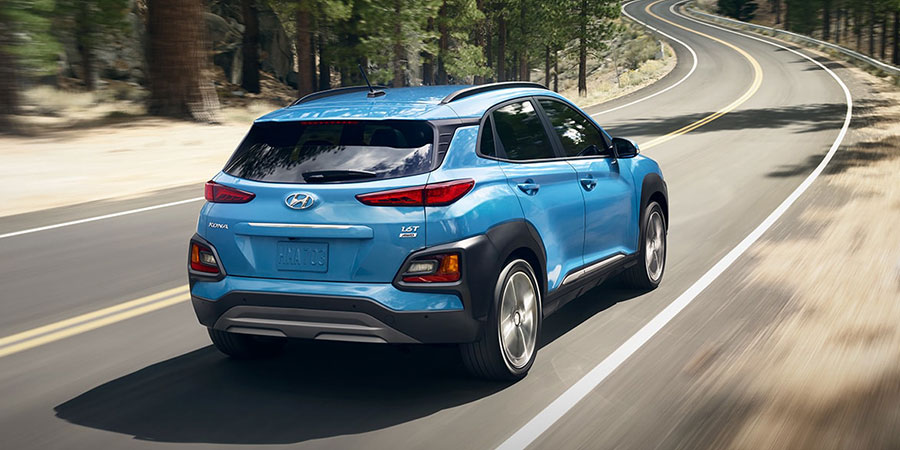 The Kona eeks out more fuel mileage, but the 2019 Kia Sportage gets our seal of approval. It's undeniably roomier and it'll give you options for fun on top of its dominance of the daily grind of commutes and carpools. Trust us - you'll be looking forward to family outings in the Sportage, where everyone enjoys enough elbow room to stay friends after the trip is over.