2020 Kia Soul
2020 Kia Soul
The all-new 2020 Kia Soul is moving outside the box, introducing funkier style, turbocharged power, and cutting-edge tech that everyone from commuters to hipsters can get behind.
Beyond the Box: What's new for the 2020 Kia Soul?
Everything! This new Soul gets a complete redesign, from an all-new platform to a radically different trim lineup. It's an entirely new Soul. But even with its funkier style, state-of-the-art technology, and greater focus on driver assist features, you'll still recognize this award-winning Kia classic. The Soul still delivers a peppy performance alongside plenty of urban practicality-just more so.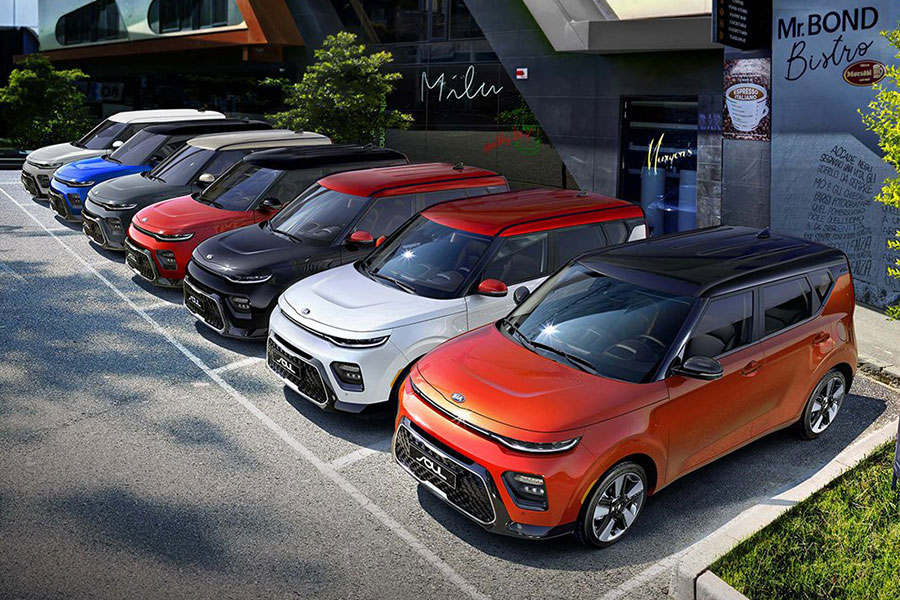 The Soul's new 2.0-liter engine and Intelligent Variable Transmission (Kia's name for its new continuously variable transmission or CVT) puts way more pep in your step, but this transmission also conserves fuel, maxing out at 31 mpg combined. Inside, the new 10.25-inch wide touchscreen and Head-Up Display make for a savvy, sporty driving experience. The Soul also comes in five new flavors, including the rugged X-Line and stylish GT-Line.
There's a 2020 Kia Soul for Everyone
What are the 2020 Kia Soul trim levels?
This new generation of Soul has more conventional trim names (at least compared to the previous Soul's "+" and "!" models). The trim lineup has also expanded, so there's more on offer for varying levels of budget. The six new Kia Soul trims are the LX, S, X-Line, GT-Line, EX, and EX Designer Collection.
The X-Line was designed to satisfy nature lovers. This trim level stands apart from the rest of the lineup with a rugged off-road style and exclusive exterior features like unique wheels and stylized rockers and fascia. The X-Line also includes roof rails for outdoor gear and beefed-up foglights to cut through the gloom.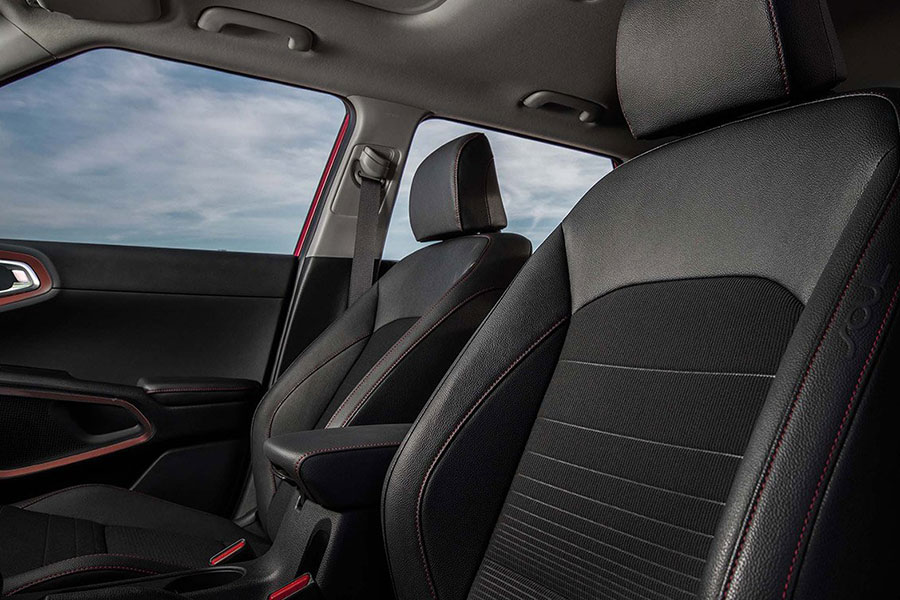 On the flip side of the off-road-friendly X-Line, there's the sleek GT-Line. This trim is styled to turn heads on the streets, with urban flourishes like gloss-black trim and body-colored rockers. Many trim pieces sit lower, completing the GT-Line's cool-kid look. This Soul also has a need for speed. The top-of-the-line turbocharged 1.6-liter engine is optional for this Soul GT-Line. The same goes for high-performance gear like larger breaks and stiffer suspension. The EX Designer Collection is equipped like the luxurious EX, but with a little extra funky style. This limited edition adds two-tone paint options, LED headlights and foglights, and unique 18-inch wheels.
What's the 2020 Kia Soul mpg?
EPA ratings vary a bit according to how you configure your Soul's powertrain. If you're shopping for a Soul that puts your unseemly commute into a budget-friendly zone, you're going to want the new 2.0-liter four-cylinder engine. When paired with the continuously variable transmission, this engine helps you earn max fuel ratings: 29 city/35 highway mpg.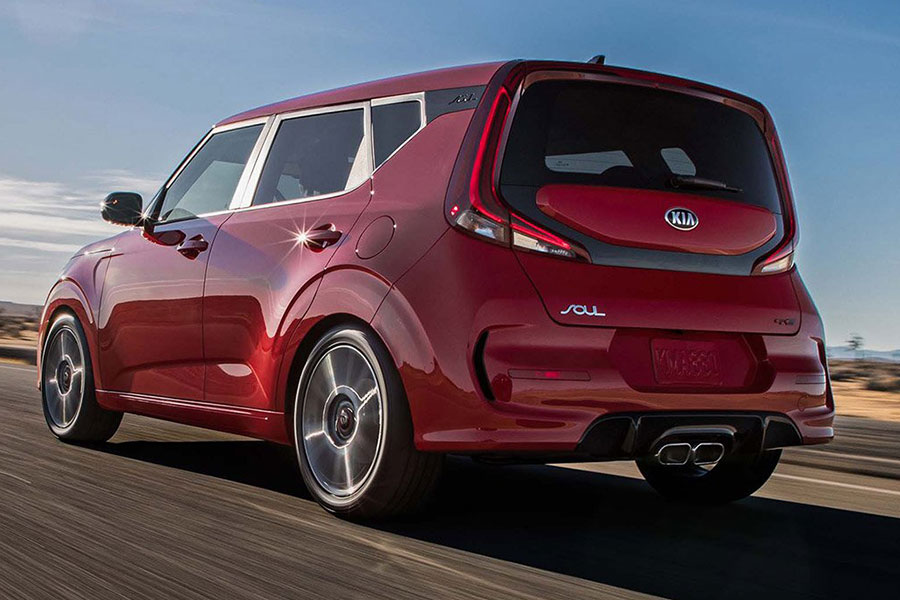 Your Social Life, Improved
What infotainment features are available for the 2020 Kia Soul?
The brand new 2020 Kia Soul is here to bolster your social life with hands-free smartphone access. Now every Soul comes standard with Apple CarPlay and Android Auto, must-have smartphone integration technology. With this tech, you can use your maps app via the central touchscreen or press a button on the steering wheel to call up Siri or Google Assistant voice controls. Oh, and did we mention the newly available 10.25-inch color touchscreen? It's the icing on the Soul's new tech lineup.
Music has long been at the heart of the Kia Soul. This new generation takes its love for the visceral music experience even further. The all-new cabin was specially designed for the best possible acoustic experience, bolstering the Soul's signature tweeter speakers. Then there's the optional sound mood lighting, which emits soft lights to the beat of whatever music you're playing. An upgraded sound mood lighting system includes a rainbow of customizable colors and mood settings like Romance, Party Time, and Hey! Yo!