2020 Kia Telluride
2020 Kia Telluride
The 2020 Kia Telluride is prepared to conquer the mid-size SUV segment--home of the Explorers, Pilots, and Highlanders of the world--with its commitment to luxury, style, and performance. Built for families who are always on the move, the Kia Telluride refuses to make you choose between the luxury you want and the real-life practicality you need. So the Telluride, a brand-new model for Kia, combines them into a best-of-both-world scenario that will have you excited to drive anywhere and everywhere.
Unexpected Luxury
One of the first things you'll notice about the Kia Telluride is its unexpectedly luxurious interior. The Telluride is a serious upgrade from what you might have come to expect from Kia. Leather as far as the eye can see--Nappa-leather trimmed seats and steering wheel, to name just a few. The Telluride takes the already nice Kia finishes and amps them up, with brushed metal and matte wood finishes and a 64-option ambient lighting system that you can tweak to match your mood.Even the sound system has been upgraded, with a Harman/Kardon 10-Speaker Premium audio system. The Kia Telluride is taking its cues from luxury brands and putting its unique spin on them--all of which will impress you and make you think you're driving a very different brand.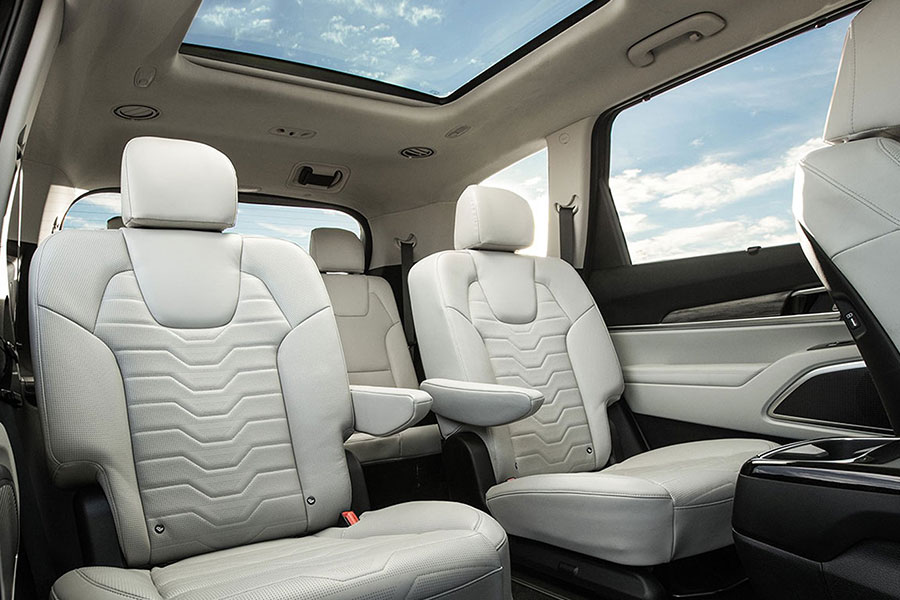 But a three-row mid-size SUV is only worth its price if it can truly carry all the people and all the stuff you need--and the Telluride does not disappoint. You can seat eight people comfortably in the Telluride because of the smart design. The interior is built to make everyone comfortable--with user-focused tech additions like USB ports throughout all three rows, 3 12V power outlets, and a wireless charging pad. Add a one-touch slide button for easy third-row access and you have a mid-size SUV that actually works for you. The Telluride is bigger than its competitors, which means you won't have to scrimp on space to take your active family where they need to go.
Power in Pretty Packages
When you look at the 2020 Kia Telluride, you might think you're just looking at another pretty package with not enough power. Oh no--this SUV was built for weekend warriors who want to charge after adventure when they're not charging through their commutes and daily grind. The 3.8L V6 engine has 291 horsepower, along with self-leveling rear suspension and on-demand all wheel drive, mean you'll have power and stability when you need it. That means you CAN off-road--but we're not sure you'll want to once you see how beautiful the Telluride is up close.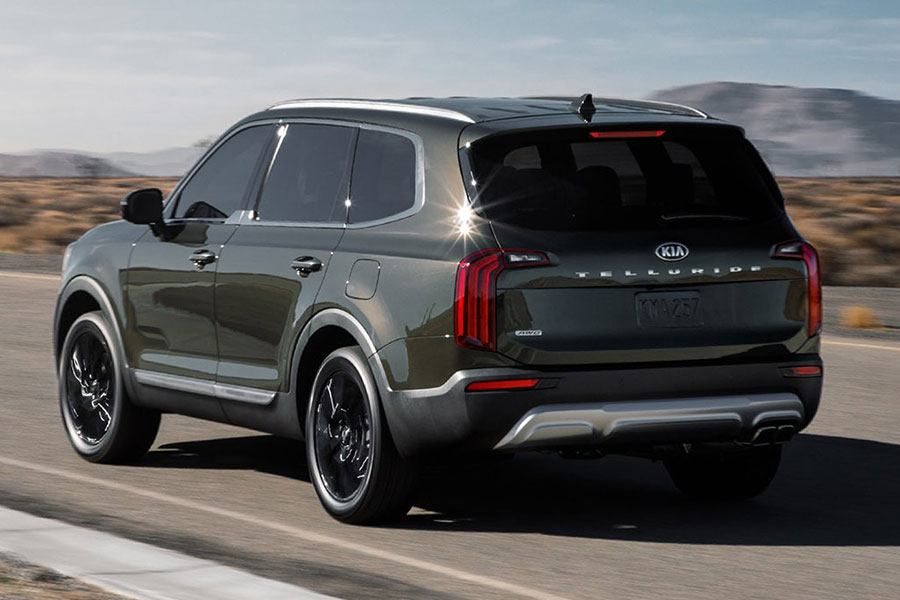 Safety First
Because the Kia Telluride is built with active families in mind, safety is king. Brand-new technology that has never been seen in Kias is now part of the Telluride's line-up, including driver assistance and safety tech. Blind Spot Collision-Avoidance Assist Rear is one of these options, which will apply the brakes for you when it detects an object in the way, meaning you won't accidentally clip whatever's in your blind spot. The Telluride's cruise control also features Highway Driving Assist and Lane Following Assist, which combines with the Smart Cruise Control with Stop & Go to make highway driving a little less exhausting and a little more safe. You can rest easy knowing that the Telluride is ready to help you keep your most precious cargo safe.
Kia kept the kids in mind with Driver Talk, which means you get to stop shouting over road noise and can instead use the built-in microphone to project to the rear seats. Quiet Mode does the reverse, keeping little passengers sleeping soundly using Quiet Mode, which keeps the sound in the front row. You'll know when the nap is over, though, because Kia has embedded Rear Occupant Alert into the Telluride. This potentially life-saving technology uses sensors to detect movement in the back and notify the driver, which can ensure that you know what's going on and never forget family members in the back. Another kid-friendly feature is Safe Exit Assist. This option makes sure that everything is clear on the sides of your vehicle before allowing back seats to be opened. When approaching objects are detected, the child safety lock engages and keeps your loved ones safe.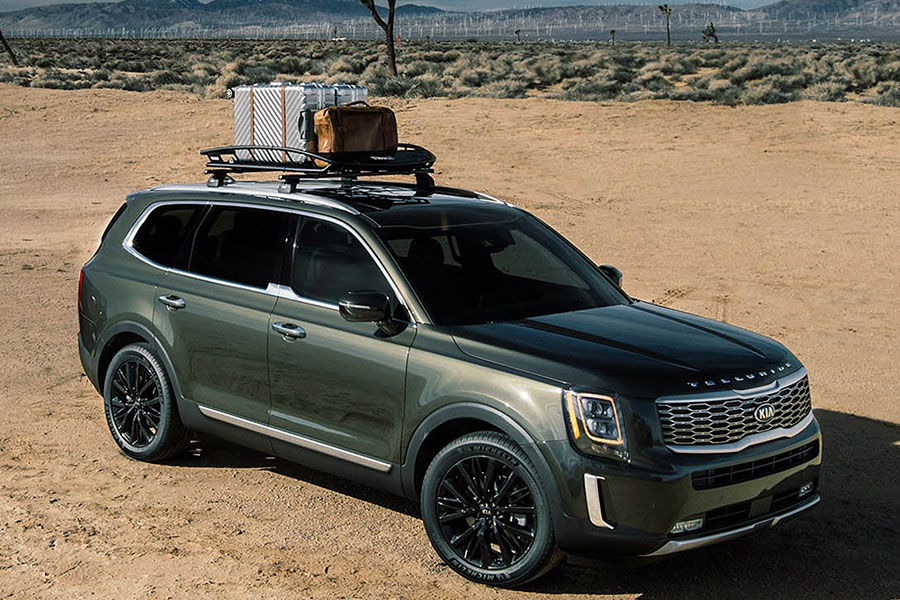 The 2020 Kia Telluride is a game changer in every way possible. Built for suburban go-getters and city dwelling adventurers alike, the Telluride gives you everything you need in one beautifully designed package: luxury, style, performance, and, we're certain, the green-eyed envy of your neighborhood. To see it is to love it--and we're already in love! The Telluride will be in dealerships in limited quantities in the spring of 2019, rolling out widely in the fall. We can't wait to show you the Kia approach to the mid-size SUV!