2020 Kia Telluride vs Ford Explorer
2020 Kia Telluride vs Ford Explorer
The 2020 Kia Telluride and Ford Explorer are both mid-size crossovers with high enthusiasm for family comfort, safety, and adventure. But which model is the most enthusiastic? Our comparison guide takes a look.
Next-Level Luxury: 2020 Kia Telluride
With the Telluride, Kia is ushering in next-level style and comfort. This mid-size crossover not only surpasses Kia's usual high standards in cabin quality, but also compounds competitors' take on luxury features. We certainly wouldn't say no to its Nappa-trimmed leather seats, premium headliner, and sleek trim details. The Telluride isn't just another pretty face, either. Smart features, like the second-row window sunshades and first-and-second-row heated-and-ventilated seats, have you covered when the weather gets tropical (or subzero-ish).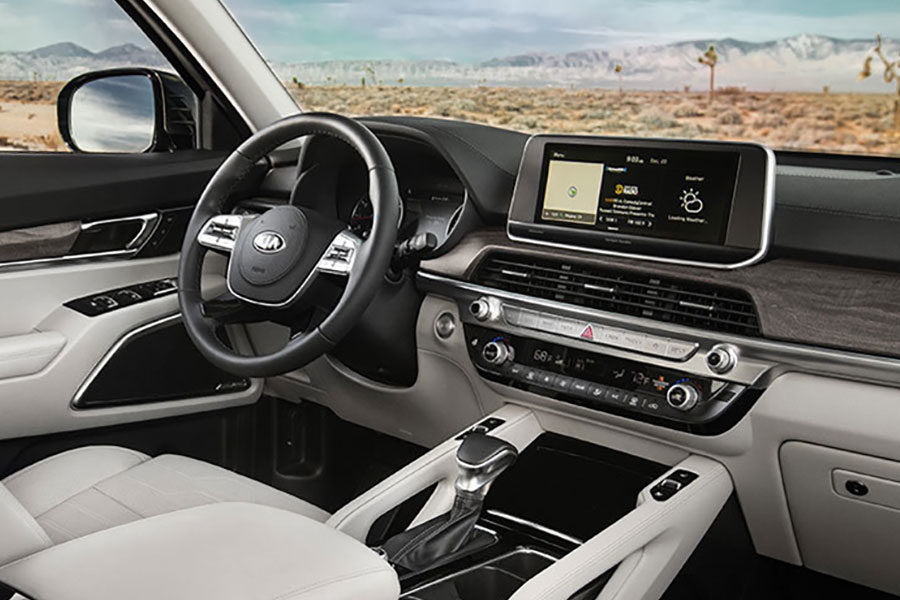 We've got nothing against the Ford Explorer. It's definitely got some long-haul comfort skills. Unlike the Telluride, though, the Explorer trim models range from basic to deluxe, so you really get what you can pay for. Higher trims roll out the goodies, like leather upholstery and heated seats. We just wish that the every Explorer trim was as luxurious as its Telluride counterpart.
Elbow Room for the Modern Age: 2020 Kia Telluride
Besides being undeniably plush, the Telluride has a practical side. After all, you wouldn't buy a mid-size crossover that couldn't transport your entire family, all of their gadgets, and some camping gear to boot. If your kids inherited Great Aunt Betty's tall genes, they'll revel in the Telluride's class-leading rear-seat space. (Did we mention this is the biggest crossover Kia has ever made?) Once everyone is settled into the cabin, there's no elbow or thigh overlap - just pure comfort.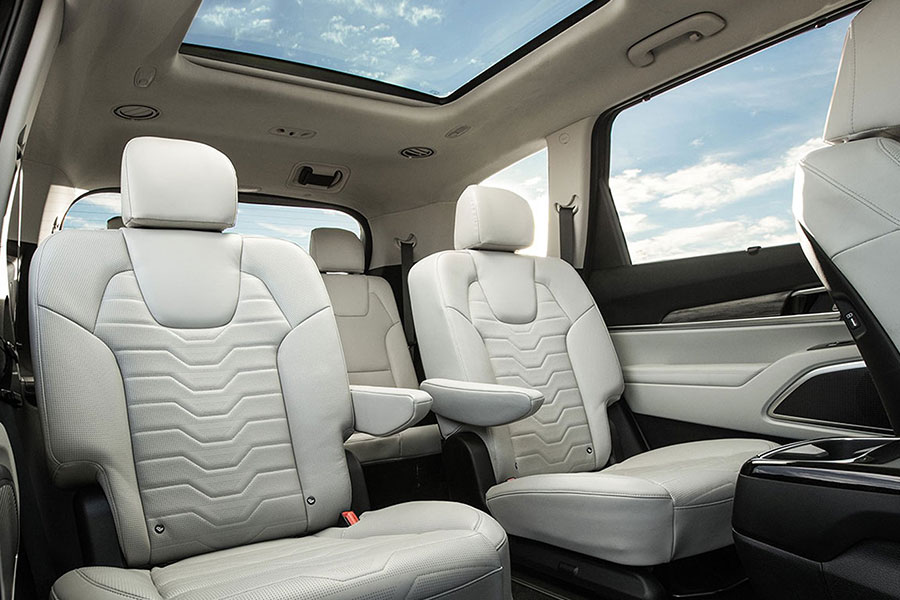 Here, the Ford Explorer makes a pretty good showing. Seating is roomy and comfortable. The Explorer even ties the Telluride in terms of cargo space, with 21 cubic feet behind the rear seats for your beach umbrella and trusty red Igloo. The Explorer has one big deficit, though: it's only got room for up to seven passengers - or six if you choose the sliding second-row bucket seats. (Should you need a cabin for eight, the Telluride obliges.)
Safest Place to Be: 2020 Kia Telluride
With standard safety features that have yet to occur to the designers of the Ford Explorer, the 2020 Kia Telluride is geared for cutting-edge safety. For example, Kia's all-new crossover introduces a rear occupant alert system, which keeps you aware of any backseat passengers (human or furbaby). That way you won't accidentally leave them behind or lock them in a sweltering hot cabin (trust us, it happens--and we'd rather everyone be safe). The Telluride's second-row safe exit system will actually secure the side doors - that way your kids can't leave the safety of the cabin until moving cars have pulled away.
And that's just the tip of the iceberg. The 2020 Kia Telluride and Ford Explorer share some street-smart safety aids, like forward collision mitigation and blind-spot warning. This technology boosts vigilance on every single Telluride trim model, but Explorer shoppers have to pay extra to get the same features.
Takes Your Boat to the Beach: It's a Tie!
Add the right equipment, and both the 2020 Kia Telluride and 2019 Ford Explorer tow max loads of 5,000 pounds. That's a respectable figure, and more than enough capacity for weekend excursions with the family boat in tow. These sporty crossovers can also handle the elements, with optional all-wheel drive to keep you going in the face of soft surfaces like sand, mud, and snow.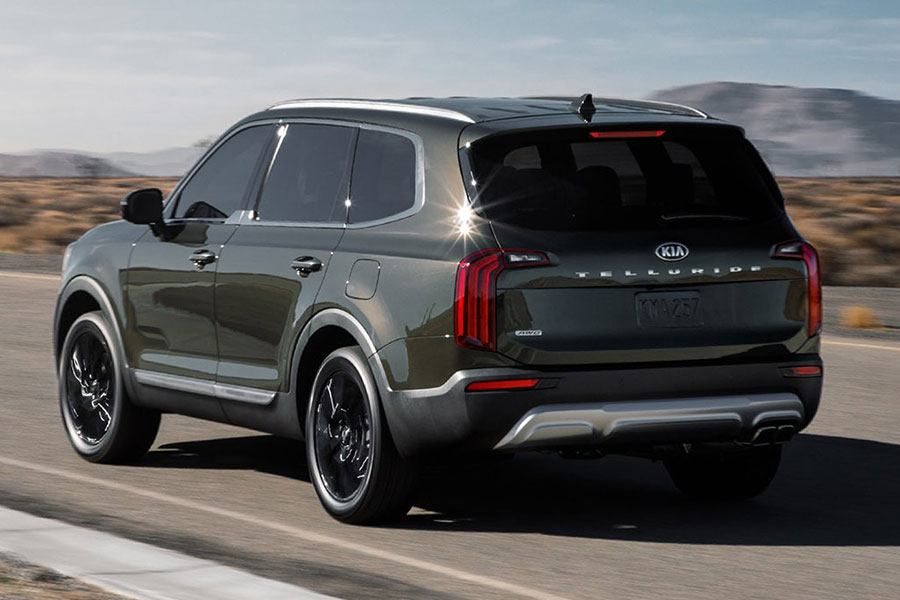 Kia has big goals with its new mid-size crossover, a fact that shines through in every aspect of the Telluride's daily drive - family safety, adventure, and plush comfort. And we haven't even gotten into how good this crossover looks from the outside, with its chrome trim and jet-black wheels (but we're guessing you already noticed). With an edge in every department, the all-new Telluride is more than just a homerun for Kia. It's destined to be a segment leader.