2020 Kia Telluride vs Hyundai Palisade
2020 Kia Telluride vs Hyundai Palisade
The 2020 Kia Telluride and Hyundai Palisade are headed to dealerships to give families a whole new take on creature comfort and weekend adventure. So what, if anything, is the difference between the Telluride and the Palisade? These two crossovers are closely related, after all. Our comparison guide does a deep dive - with some surprising results.
Exterior Good Looks: 2020 Kia Telluride
Although they have a lot in common mechanically speaking, these sporty new crossovers come in distinct packages. This is one of those matters of personal taste, but we think most will agree that the Telluride has an edge here.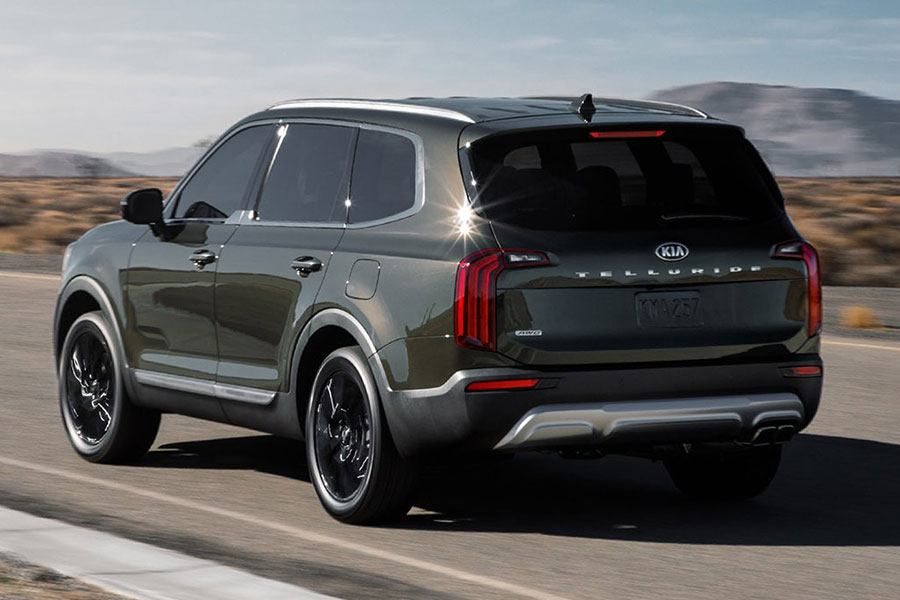 The front ends are where you'll see the most differences. With its sleek, stretched-out grille and cutting-edge LED headlamps, the Telluride somehow looks both rugged and graceful at the same time. The Hyundai Palisade is also going for a muscular look, and its huge grille is sure to turn a few heads.
Three Rows of Style and Comfort: It's a Tie!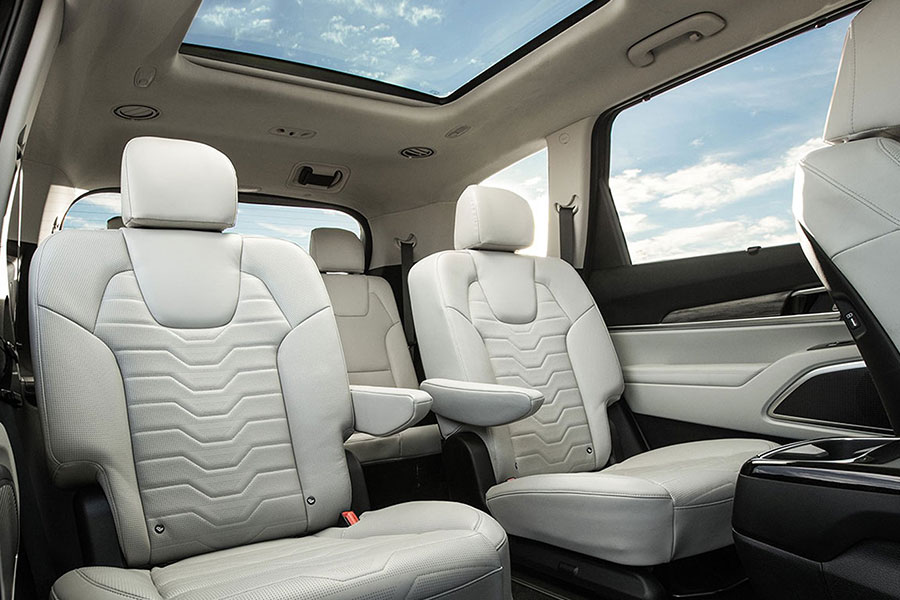 In the 2020 Kia Telluride, Nappa leather seating trim can't help but inspire envy in your friends and neighbors. Oh, and it's also luxuriously comfortable. An ambient lighting system displays 64 colors to set any mood. Dual sunroofs drench the cabin in vitamin D.The Palisade's cabin is equally stylish, and you can even add the same Nappa leather trim to your seats. Third-row power folding seats recline at the push of a button. Should you need extra cargo space for your gardening supplies, these seats will slide gracefully into a flat loading floor.
The Telluride is the biggest crossover to ever come off a Kia assembly line, and it's also slightly bigger than the Palisade. It's 0.8 inch longer and 0.5 inch wider, which translates to more space for you. Every little bit counts, right? Especially when you've got a cabin loaded with passengers and their gear.
Connections to the Outside World: It's a Tie!
Here, the 2020 Kia Telluride and Hyundai Palisade could be twins - twins that are engineered to cater to your whims of connectivity and convenience. Both mid-size crossovers offer a 10.25-inch infotainment system for easy operation in heavy traffic. Hands-free access to your smartphone comes standard; you can use Apple CarPlay and Android Auto to send texts, play music, or locate the nearest rest stop. All three rows keep devices ready for action with USB charging ports.
These crossovers even keep drivers fully connected to backseat passengers. The in-car intercom system lets you converse with your kids without ever having to yell. But it also has a mute function. Use it to play audio through the front speakers only, giving your kids a little naptime peace and quiet.
Rugged Adventure for the Whole Family: 2020 Kia Telluride
The 2020 Kia Telluride cabin has something the Hyundai Palisade doesn't: grab handles. In other words, Kia's new crossover is ready for some serious action. Equip yours with all-wheel drive (complete with a center differential) and get ready to ford rivers and climb mountains. Drive modes - like Sport, Smart, and Snow - cater to your current settings with the appropriate suspension settings. Back on the pavement, the Eco setting will even make the most of what's in your gas tank. (Check back for EPA ratings.)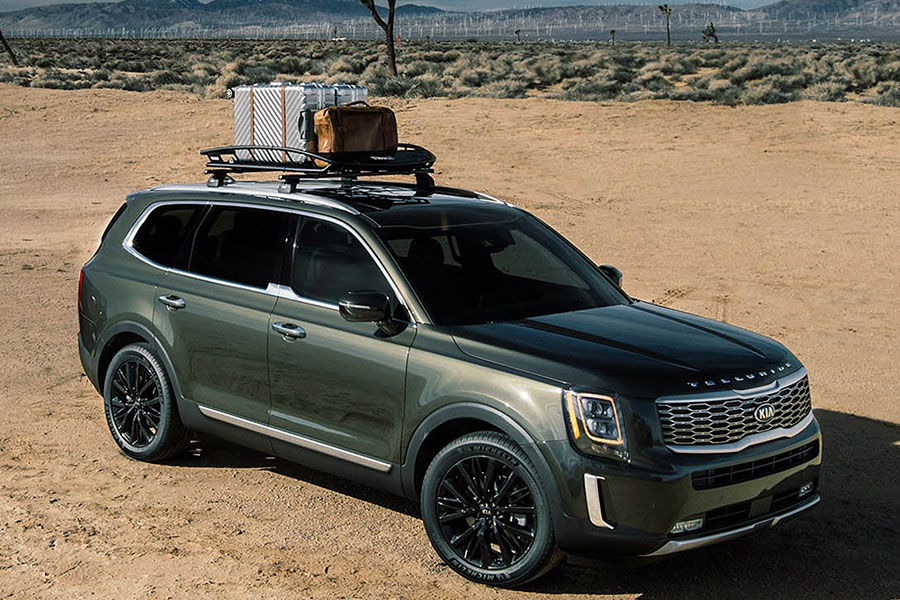 These crossovers do have an engine in common. All get the same 3.8-liter V6 engine, which ups the ante with 291 horsepower and 262 pound-feet of torque. The all-wheel-drive Hyundai Palisade, then, isn't too shabby on a dirt path or winding mountain road. While the Telluride is probably the better option for serious outdoorspeople, the Palisade definitely does double duty as a weekend warrior. Overall, though, it's tuned more for comfort than for choosing your own adventure.
In the end, the Telluride is the star of this show. Besides being a bit of a luxury liner, the 2020 Kia Telluride is ready to kick every weekend off with a sprint down your favorite trail. Long trips in the Telluride are comfy, convenient, and endlessly entertaining.