2020 Kia Telluride vs Nissan Pathfinder
2020 Kia Telluride vs Nissan Pathfinder
To the untrained eye, the 2020 Kia Telluride and Nissan Pathfinder look a lot alike - they've got three rows of passenger space, kid-friendly tech options, and plenty of modern safety gear. If you're stuck trying to choose between these two crossover SUVs, let us help you get unstuck.
Three Rows of Luxury: 2020 Kia Telluride
Even after years of quality from Kia, the Telluride cabin is likely to take your breath away with its uptown style and plush accommodations. Kia has big goals with this brand new mid-size crossover, a fact that's evident in cabin details like the premium headliner and Nappa leather seating trim. The Telluride will even set your desired mood with a 64-color ambient lighting system and the dual sunroofs.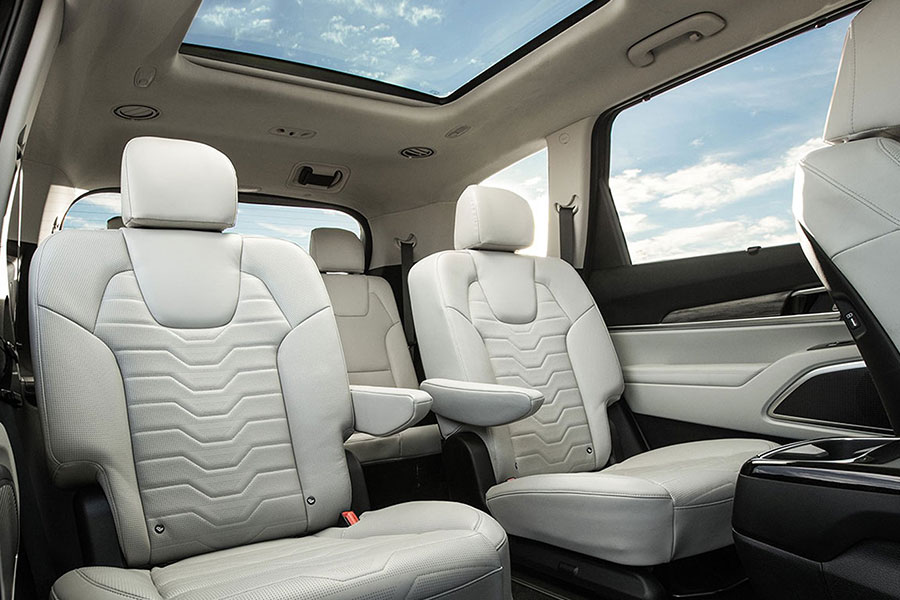 All four Telluride trims put luxury at the forefront, but the Pathfinder spectrum starts off pretty basic. If you want a taste of the finer things - like wood trim and ventilated front seats--you've got no choice but to shell out the cash for the top-of-the-line Pathfinder Platinum. Even then, the Pathfinder exterior simply can't compete with the Telluride's uniquely good looks, which are somehow both rugged and posh at the same time.
Tech for the Whole Family: 2020 Kia Telluride
We have to admit that both crossovers are pretty tech savvy. You can outfit either one with up to six USB ports, so passengers in all three rows never have a highway ride without beloved devices. Six USB ports are standard for all three rows in the Telluride. However, this same technology costs extra in the Pathfinder, which only gets two standard ports.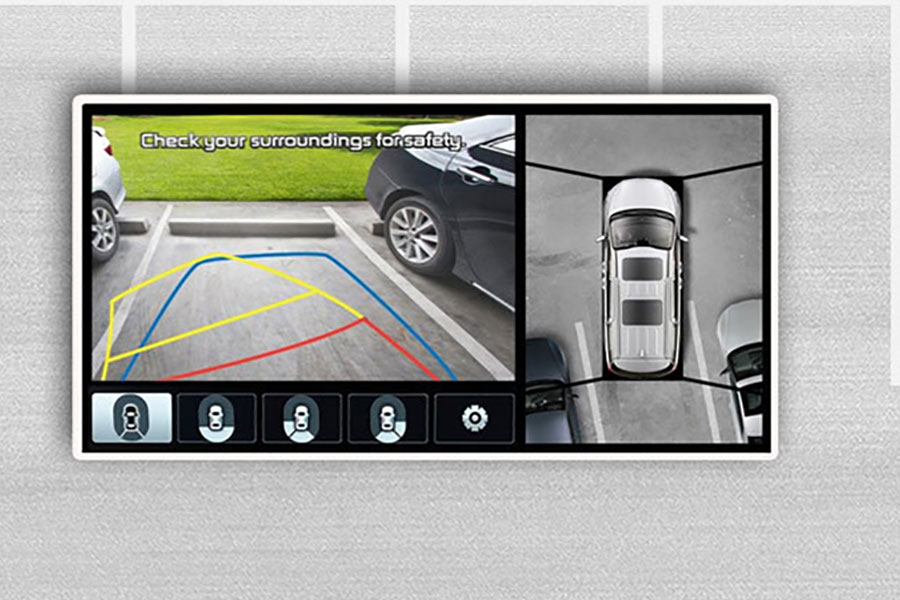 Then there's the matter of central infotainment systems. The Telluride features a standard 8-inch touchscreen loaded with Apple CarPlay and Android Auto capabilities. If you're feeling lucky, you can upgrade to the huge 10.25-inch touchscreen. It's so big you can probably operate it out of the corner of your eye - no need to glance away from traffic. But the Pathfinder doesn't even offer Apple CarPlay or Android Auto, which is a huge letdown for anyone who relies on hands-free access to their smartphone (read: all of us).
(Standard) Safety in Spades: 2020 Kia Telluride
Made in America for Americans, the Telluride has an uncanny knack for protecting you and your family. It's got features that other crossovers haven't even though about yet. When you're parked on the curb or in a busy parking lot, the second-row safe exit assist system detects moving vehicles and keeps your kids from leaving the cabin until it's safe. Then there's the rear occupant alert system. On a hot day, the last thing you want to do is leave your kids (or your dogs) in the back seat. This system warns you that they're still back there when your mind may be on other things. Trust us, on days where you're really stretched thin, this technology is worth its weight in gold.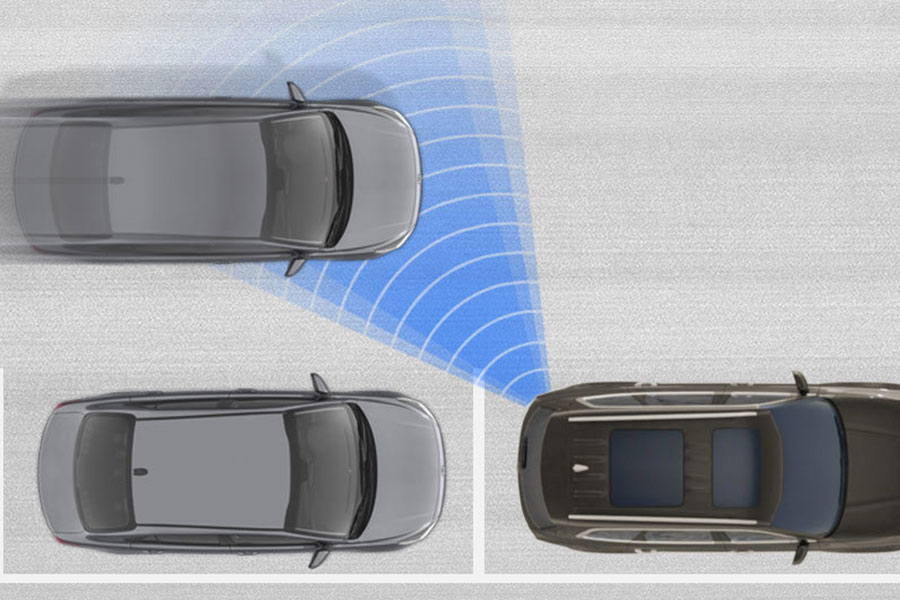 Of course, there's some overlap between the 2020 Telluride and the Pathfinder. Both three-row crossover SUVs offer crash-prevention gear like blind-spot warning and forward collision mitigation. On the Telluride, this lifesaving gear is standard equipment. With the Pathfinder, you've got to upgrade to the mid-grade model to get it.
Tows the Most: 2019 Nissan Pathfinder
Both SUVs impress with their capabilities, but you have to take your unique towing needs into account here. The 2020 Telluride is the least hefty of the pair (though still pretty hefty) towing max loads of 5,000 pounds. If your family boat weighs more than that, then get yourself a Nissan Pathfinder that can tow up to 6,000 pounds.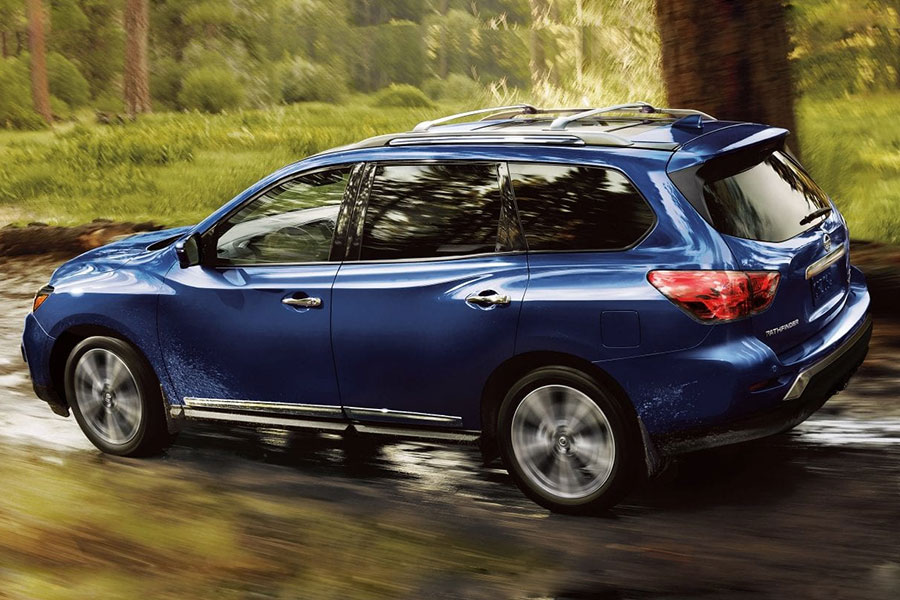 The Nissan Pathfinder is a solid SUV that continues to have plenty of fans, but we've never seen anything quite like the 2020 Kia Telluride. Besides its awesome standard lineup, high-end luxury, and capable performance, it also manages to look good on the highway - really good. Miss out on the 2020 Kia Telluride at your own risk.