Should You Lift a Used Truck or a New Truck?
Should You Lift a Used Truck or a New Truck?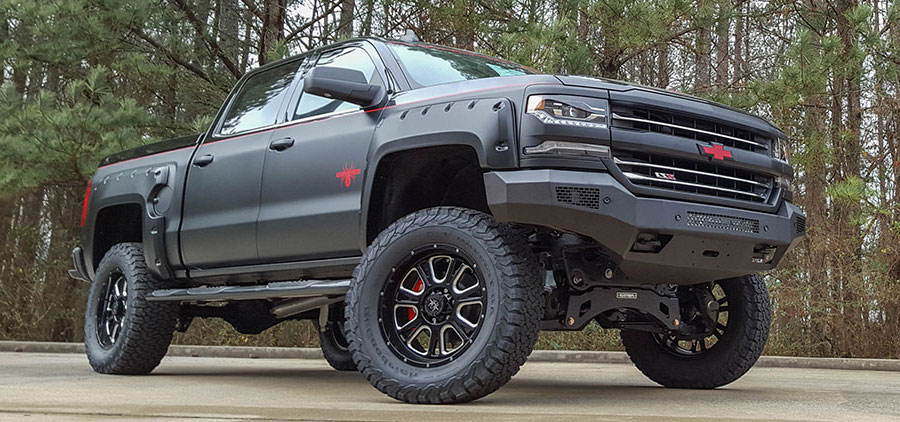 You know you want a lifted truck, and you're pretty sure you want to do it yourself. So you're in the market for a blank canvas of a truck--the one that's going to reflect your customized vision. But which is better to lift: a used truck or a new truck?
Lifting a Used Truck
Newer isn't always better, though that may be a surprise to hear. When you're working with lift kits and suspension changes, you may find that less complicated parts make the truck easier to work on. Older lifted trucks, according to their owners, are easier to lift, easier to work on, and easier to maintain. Fans of working on older trucks also say that older trucks are made with tougher components, which make them last longer.
That said, older trucks are older, so you have to be smart about the truck you buy. If the truck you choose has not been cared for well or has seen its fair share of offroading, you may find that rusted and damaged parts (think bolts and connector pieces) may thwart your lift. Also, older vehicles start getting harder to find parts for, so that's also something to consider.
Lifting a New Truck
Older isn't always better, either. If you're looking to lift a truck that's more comfortable, already taller, and technologically advanced, you're going to want to look for a newer truck. If you're planning on taking more than a couple of people in the truck with you, you'll probably want a comfortable cabin and if your smartphone is your friend, a newer vehicle is going to be more tech friendly. You're also going to find that newer trucks are better on fuel, which really matters when you're considering putting larger tires on your vehicle. Larger tires mean less fuel economy, generally, so if you're starting out ahead of the game, you'll feel that pinch less than someone driving an older gas guzzler.
The main downside to opting for a newer truck is the price. Everything is going to be more expensive to repair, and you'll need to consider how customization will affect your warranty.