Used Chevrolet Silverado 1500 Buying Guide
Used Chevrolet Silverado 1500 Buying Guide

With its rugged stance and premium powertrains, the used Chevrolet Silverado 1500 is a full-size American truck that knows a thing or two about heavy lifting. Before you shop the market for your perfect match, peruse our buying guide to learn more about how these pickup trucks have changed over the years.
Third Generation, 2014-Current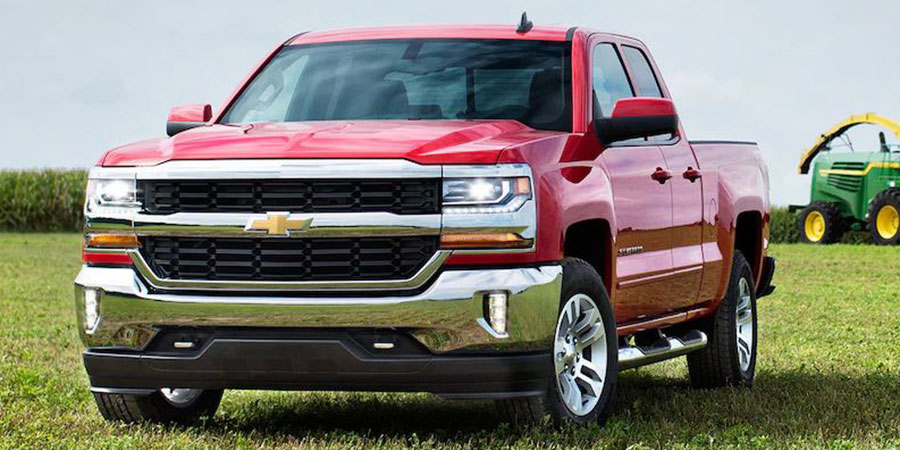 Comfort:
On the used lot, look for regular, extended, and crew cabs for the passenger space you require. Both extended and crew models provide generous backseat space, with the crew cabins being especially family-friendly. With so many trim models out there, the used Chevrolet Silverado 1500 ranges from work-truck basic to supremely luxurious. High-end models, like the LTZ and High Country, are awash in style, from chrome grilles to refined leather upholstery.
Technology & Convenience:
Throughout this generation, the MyLink infotainment system was available. It includes a touchscreen and voice controls, both of which make it easy to switch Pandora radio stations or make hands-free calls. The OnStar system also includes a Wi-Fi hotspot, so your family can surf the Web throughout your travels.
Safety:
When you encounter the unexpected, the OnStar telematics system is on your side. Features like on-demand roadside assistance and automatic collision alert provide the help you need in a jam. As you back out, the rearview camera expands visibility so you can avoid hitting other vehicles and pedestrians.
Performance:
The used Chevrolet 1500 is a solid, dependable workhorse, towing and hauling massive loads with ease. If you want to explore off-road territory, look for a Silverado 1500 with all-wheel drive.
Second Generation, 2007-2013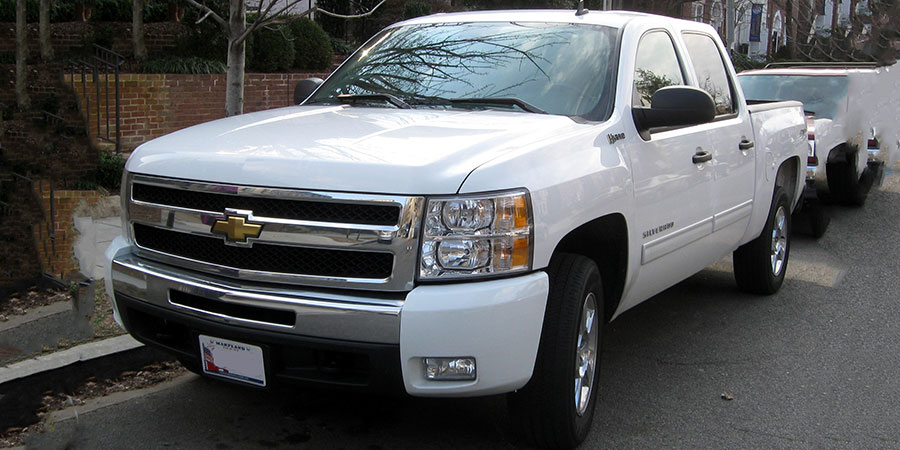 Comfort:
These models also come in regular, extended, and crew cabins. All three options are big on head and leg room, so your ride to work never feels cramped. Like more recent models, the second-generation Silverado 1500s range from basics, in the Work Truck trim, to premium comfort in the Silverado LTZ.
Technology & Convenience:
These models offer old-school MP3-compatible CD players, but they also include Bluetooth. The latter is probably more useful for modern drivers - it links your smartphone to the central system so you can make hands-free calls.
Safety:
All second-generation models come with anti-lock brakes so you can make strong, swift stops to pull yourself up short of danger. The stability control system includes roll mitigation, keeping you safer as you navigate tight corners.
Performance:
Once again, performance is the Silverado's middle name. If you plan to tow and haul max loads, look for the top-rated 6.2-liter V8 engine. And, for a Silverado 1500 that's ready to hit the trail straight out of the box, look for a model with the Off-Road package.
What Drivers Love about the Used Chevrolet Silverado 1500
Adventurous drivers love the Silverado 1500's four-wheel-drive prowess. Whether you're headed into sand dunes or the muddy banks of your favorite river, this truck will pull you through the elements. The used Chevrolet Silverado 1500 is also popular for its strong towing and hauling capabilities. And, with the crew cabin, you can lug your boat and your entire family to the beach in style.
What to Look for in Your Used Chevrolet Silverado 1500
There haven't been a lot of changes throughout the recent third generation, but you should remember to check your used model's features list to make sure it's stocked with everything you need. During the second generation, Chevrolet made some important powertrain alterations. For the 2007 and 2008 model years, the top engine was a 6.0-liter V8 rated for 367 horsepower. But, in 2009, the more-powerful 6.2-liter V8 engine came along to replace it, kicking output up to 420 horses.
Used Chevrolet Silverado 1500 Buyers: Watch Out For This
Today, the used Chevrolet Silverado 1500 remains an excellent pick for drivers who crave a powerful, dependable ride. But, while there aren't any major problems you need to avoid, it's important to consider the mileage and condition of any used vehicle before you bring it home.