Used Diesel Truck Buying Guide
Used Diesel Truck Buying Guide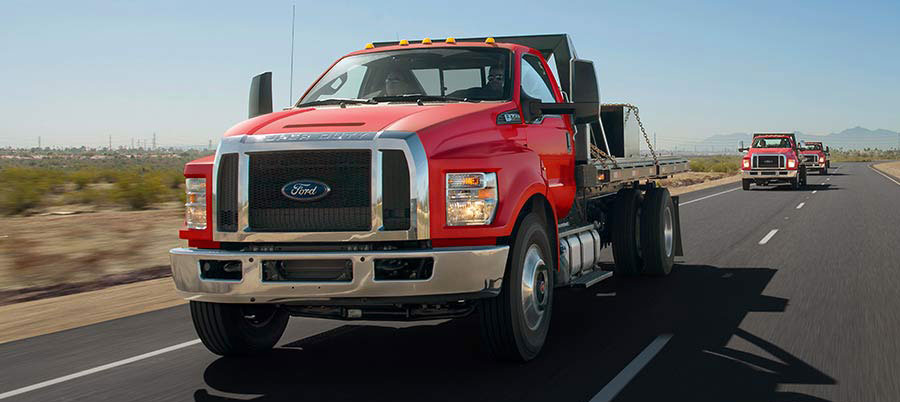 For drivers with a need to tow major weight, there's no better option than a used diesel truck. We've created this used diesel truck buying guide for first-time buyers and those who may need a little refresher on what to look for in a heavy-duty hauler.
Choose the Model that Works for You
Most diesel trucks are heavy-duty models rated to tow and haul massive loads. Diesel engines generate massive amounts of torque - perfect for towing heavy machinery and substantial trailers. Before you start your search in earnest, consider your specific needs. Once you've determined how much weight needs towing, aim to find a truck that can tow 10 percent more weight. It's better to slightly overshoot your goals than to come up short. In the heavy-duty market, diesel trucks come in a number of different weight ratings. For example, the Ford F-450 Super Duty can tow much more than the Ford F-250 Super Duty. You can double-check specific towing and hauling specs at each manufacturer's website.
Configurations
This is the tricky part about shopping for a used diesel truck. You have to find a model that works for you. Typically, diesel trucks are offered with three different cabin sizes and three different bed sizes. If you plan to do a lot of hauling, bed size is what you should consider first. An 8-foot bed is perfect for moving loads of sheetrock or plywood. However, if you want a diesel truck mainly for towing, you should look for a cabin-and-bed configuration that's capable of moving the appropriate amount of weight. In order to tow thousands of pounds - like a large camper - you may also need dual rear wheels to get the job done.
Diesel Power
For low-end torque, there's no better option than a diesel engine. Low-end torque gives you the means to tow serious weight. Heavy-duty trucks typically offer diesel engines as an option, so you should have no problem finding such models on a used lot. However, you can also find light-duty pickup trucks with diesel engines: the Nissan Titan XD and the Ram 1500. The Titan XD comes standard with diesel power whereas a used Ram 1500 may have a gas-powered engine under the hood.
Varying Axle Ratios
Throughout the used diesel truck market, you'll find a range of axle ratios. These directly affect the amount of weight you can tow. In the realm of diesel trucks, you'll find a spectrum of towing capabilities as well. If the work you need to do is mostly on the heavy end of the spectrum, look for a high axle ratio, like 4.10 or 4.30. Lower axle ratios, like 3.31 or 3.55, are better suited for diesel trucks that tend to tow trailers at the lower end of the spectrum. You don't want to overshoot your axle ratio. That's because, if you're not planning to tow gargantuan loads, a too-high axle ratio will have you spending extra money at the pump.