Used Ford F-150 Buying Guide
Used Ford F-150 Buying Guide

In your used Ford F-150, towing and hauling serious weight - whether it's construction gear or your family boat - is a breeze. But, more than that, these trucks provide rich interior comfort and cutting-edge infotainment features. Recent used models also include high-tech features designed to help you tackle big jobs, like the Pro Trailer Backup Assist system. Before you go out and get one, read our buying guide to learn more about how these trucks have changed over the years.
Thirteenth Generation, 2015-Current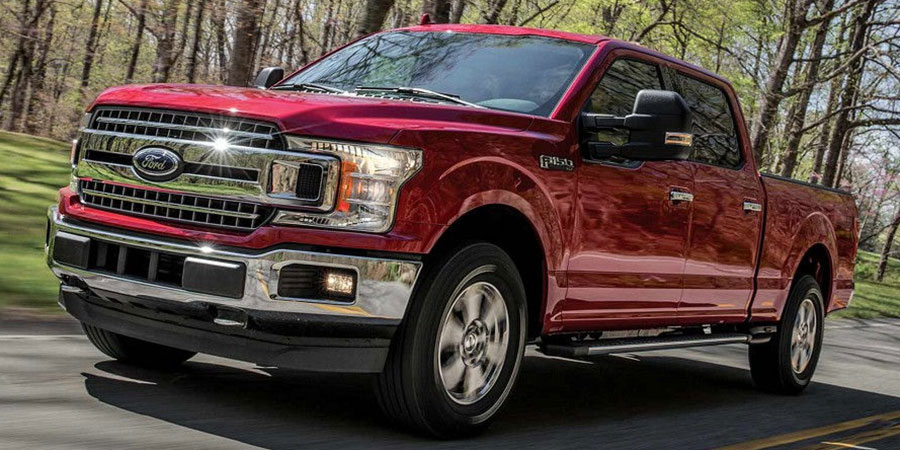 Comfort:
In the modern F-150, you'll find everything from vinyl floors - for a work-friendly cleaning experience - to upscale leather upholstery that's guaranteed to impress clients. Modern comfort features, like heated and cooled seats, are a treat on long rides in extreme temperatures.
Technology & Convenience:
If you want the most in smartphone integration, look for a used Ford F-150 with the Sync 3 infotainment system. It links to your iPhone or Android device, so you can make hands-free calls or stream your favorite Pandora stations on the ride to work.
Safety:
You can find a lot of high-tech safety features on these models. Driver aids, like forward collision warning, help drivers avoid collision. Beginning with the 2017 F-150, the Pro Trailer Backup Assist system helps you guide trailers into your driveway without jackknifing.
Performance:
When it comes to towing and hauling, there's no better full-size truck than the thirteenth-generation used Ford F-150. Properly equipped, these models can tow up to 12,200 pounds. And, as it hauls your boat to the beach, the F-150's
turbocharged engine options make the most of what's in your gas tank.
Twelfth Generation, 2009-2014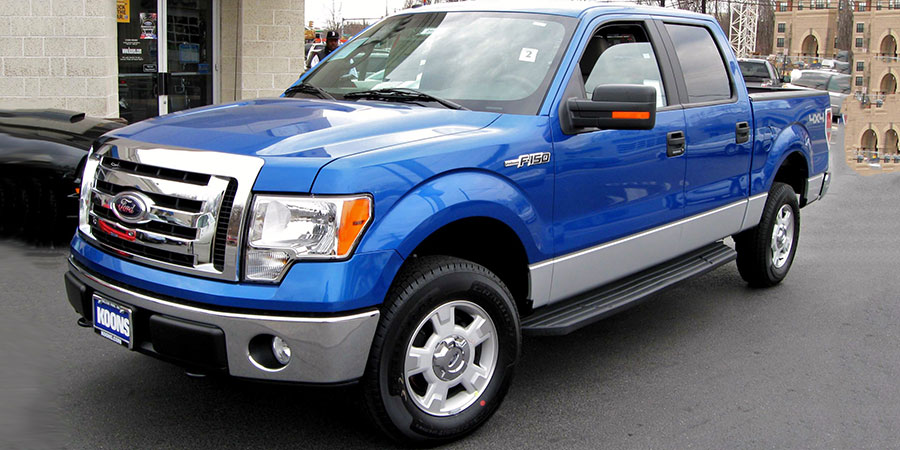 Comfort:
On the used lot, you'll find regular, extended SuperCab, and SuperCrew models with varying levels of passenger space. The SuperCrew F-150 is a great pick if you need adult-friendly backseat space. And, with so many trim models available, you can choose anything from work-truck basics, like vinyl floor coverings, to all-out luxury, like heated and cooled front seats and leather upholstery.
Technology & Convenience:
The Sync system was available for these models. You can use its voice controls to alter infotainment settings, a feature that comes in handy when you're moving through heavy traffic.
Safety:
Throughout this generation, all F-150s supply anti-lock disc brakes - an important component for strong, safe stops. Stability control features also include trailer stability control, so you can maintain optimal performance over your ride in bad weather.
Performance:
These models offer a strong, capable ride. For max towing capabilities, select a used model with the turbocharged 3.5-liter V6 or one of the V8 engine options. With the turbo V6, your used Ford F-150 can tow up to 11,300 pounds. That's quite a substantial load of raw construction material.
What Drivers Love about the Used Ford F-150
Drivers have long been enamored with the Ford F-150 - for the past three decades, this pickup has been among the bestselling vehicles on America's roadways. Shoppers love that there are so many configurations - including different cabin and bed sizes. There are also six trim models (or nine, if you're looking at twelfth-generation models), so you can drive off with varying levels of luxury. And, swathed in the F-150 Limited's high-end leather upholstery, you'll feel like you're towing and hauling heavy loads from a luxury SUV.
What to Look for in Your Used Ford F-150
Thirteenth-generation models may look like their predecessors, but, with their aluminum frames, these modern F-150s are 700 pounds lighter. That means a lot of good things for you, the driver - including sharper handling and improved fuel economy. These trucks also provide increased towing and hauling capabilities, which means they're prime picks for anyone who owns a big boat or family camper.
Used Ford F-150 Buyers: Watch Out for This
If you're shopping early twelfth-generation models, make sure they have the heft you need to tackle big jobs. The 2009 and 2010 F-150s didn't have the more-powerful engines that were available later in this generation. Their base 4.6-liter V8 engine generated only 248 horsepower, trailing more recent models. This engine is also paired to a four-speed automatic, which modern drivers will find anemic. In short, heavy-duty drivers may be better off shopping for models from 2011 on.