Used GMC Sierra 1500 Buying Guide
Used GMC Sierra 1500 Buying Guide

The used GMC Sierra 1500 is an all-American pickup truck, with a long tradition of the kind of workhorse capabilities you need to move heavy construction or farming supplies. Recent models also boast family-friendly comfort - and that's especially true if you find a used GMC Sierra 1500 with a roomy crew cabin. Before you start searching in earnest, check out our buying guide to learn more about how these trucks have evolved.
Third Generation, 2014-Current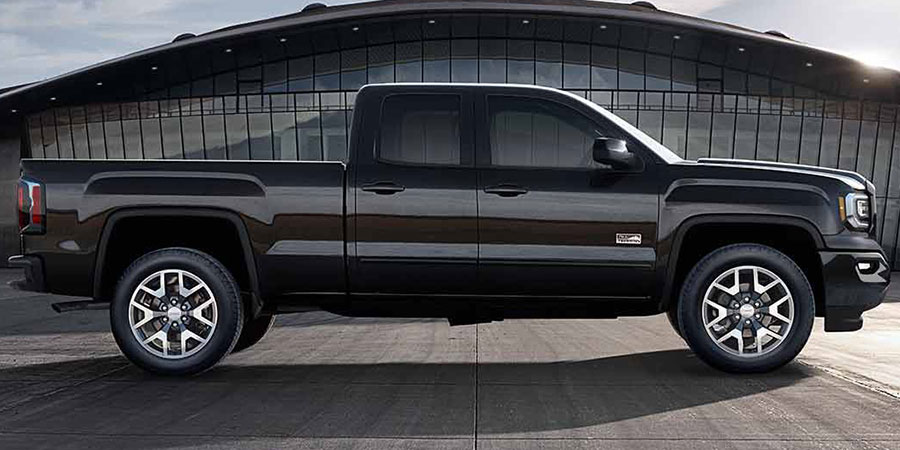 Comfort: As with previous models, you'll find all levels of luxury in the used GMC Sierra 1500. If you're looking for a basic work truck, with comfy cloth seats and easy-to-clean vinyl mats, you can find it here. But you can also find some serious swag. Higher trim models increase comfort levels with rich leather upholstery and seat heaters.
Technology & Convenience: GMC's IntelliLink system is easy to use, even if you've never dealt with in-car infotainment. The 8-inch touchscreen features large icons to cut down on user error, and voice controls help you stay focused on the road ahead.
Safety: Every model comes with OnStar emergency telematics, which gives you the means to solve unexpected problems, thanks to features like on-demand roadside assistance.
Performance: The Sierra 1500 is a beast. To explore off-road terrain, look for a model with four-wheel drive. Properly equipped, this truck can tow up to 7,200 pounds. With that kind of power, towing your boat to the beach every weekend is simple.
Second Generation, 2007-2013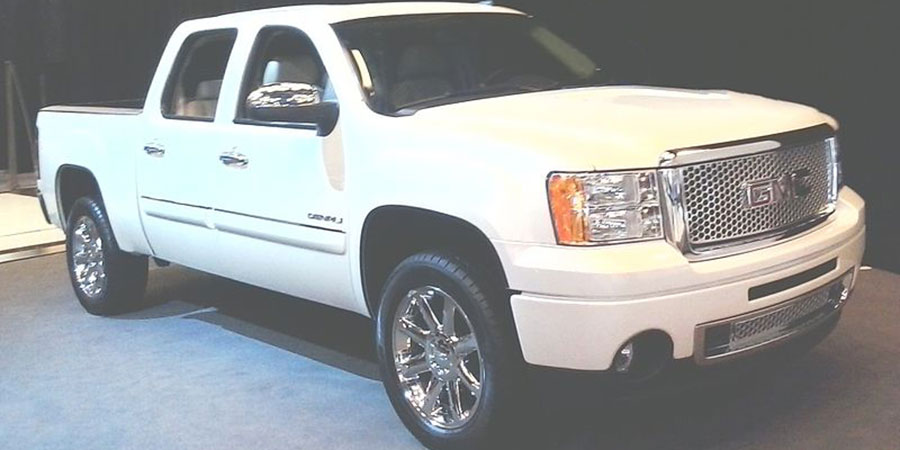 Comfort: At the dealership, you'll find Sierra 1500 models that range from work-truck-ready, with vinyl mats and cloth seating, to all-out luxury, with posh leather seats and upscale trim.
Technology & Convenience: The Sierra's tech features can help you avoid sticky situations. Use the rearview camera to navigate tight parking garages or back into your driveway.
Safety: You don't have to worry about bad weather, because safety features like anti-lock disc brakes and stability control provide optimal driver control.
Performance: These used models frequently sport the 4.8-liter V8 engine, which generates 249 horses for a capable ride. However, you can search the used lot for three V8 options and a powerful V6.
What Drivers Love about the Used GMC Sierra 1500
On top of the Sierra's sturdy workhorse capabilities, drivers can't get enough of its off-road prowess. With four-wheel drive, you can explore the elements like no other. Whether you're ready to head into the desert for some dune hopping or splash a little mud on your wheels on your favorite forest trail, the Sierra 1500 is ready for action.
What to Look for in Your Used GMC Sierra 1500
If you're shopping for a truck that acts as a luxurious people hauler after hours, check out recent models from the third generation. These include all the latest tech features, including smartphone integration, so you can play your favorite podcasts on road trips. Modern Sierra trucks also supply plenty of class, especially if you can get your hands on a used model with leather upholstery or cozy heated seats.
Used GMC Sierra 1500 Buyers Beware
Skip the second generation's four-speed automatic transmission. It's just not up to the demands of modern life. When you're shopping this generation, look for a Sierra with a six-speed automatic transmission. This powertrain provides a smooth, responsive ride, and goes easier on fuel economy, thanks to its two extra gears.