Used Jeep Wrangler Buying Guide
Used Jeep Wrangler Buying Guide

In your used Jeep Wrangler, nothing is out of bounds - you'll roll through mud, snow, sand, and boulders with ease. There's no civilian vehicle that can beat this iconic American SUV in off-road territory, leaving it in a class of its own. And, with the removable top and windshield, you'll feel like you're really in the midst of rugged territory. Before you hit the used lot in search of your Wrangler, give our buying guide a quick read. We'll show you how these Jeeps have changed over the years.
Third Generation, 2007-Current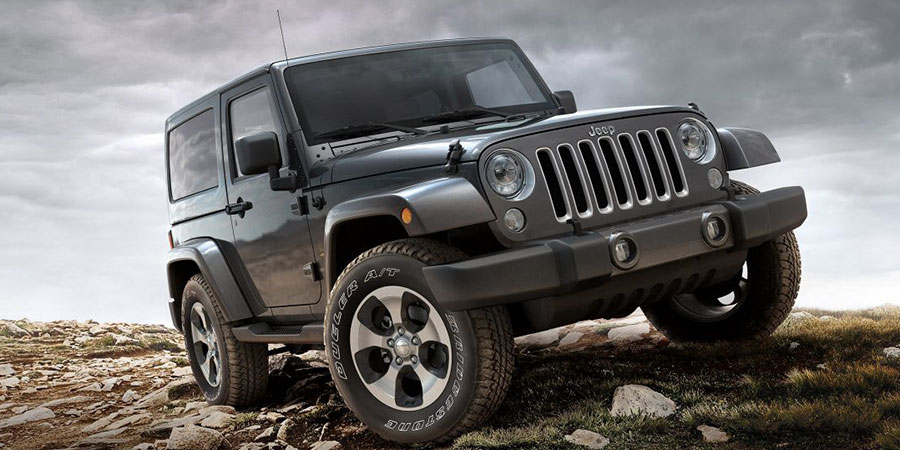 Comfort: All used Wranglers deliver the basics, with roomy seats and supportive cushions for long-haul comfort. In 2010, the base Sport model introduced standard cloth seats for extra softness on rugged rides. That same year, upscale leather upholstery became an option for the Sahara and off-road-ready Rubicon models.
Technology & Convenience: Jeep's Uconnect infotainment system is optional equipment, so your used Wrangler could feature a crisp touchscreen and voice controls to access features without taking your hands off the wheel. Beginning with the 2011 model year, you'll find Bluetooth connectivity, so music streaming and hands-free calling is a snap.
Safety:The Wrangler's front airbags keep you protected in a forward collision. Front side airbags are optional, so check your used model's features list for these. You'll also find anti-lock brakes on every model from this generation, bringing you to a swift, controlled stop. Beginning in 2011, stability control and trailer stability control became standard equipment. This technology helps you maintain authority as you make your way through windy territory.
Performance:Modern performance arrived in 2012 with the 285-horsepower V6 engine, designed to supply the momentum you need to drive through off-road terrain. Early models from this generation feature a V6 rated for 205 horses, which is still plenty of punch for your adventurous rides.
What Drivers Love about the Used Jeep Wrangler
There is no civilian vehicle better at off-road ranging than the used Jeep Wrangler. In fact, drivers do more than love it - this SUV inspires a cult-like following with its go-anywhere potential. If you want to cruise through the elements in style, the Wrangler is here for you.
What to Look for in Your Used Jeep Wrangler
This generation was a long one, so you can expect to find quite a few changes from model year to model year. If you're looking for an off-road ride that doubles as a luxury hauler, look for a Wrangler from 2010 and later, when leather upholstery became available for the Sahara and Rubicon models. The modern 285-horsepower V6 engine was introduced for the 2012 model year. Shop these to make the most of your rugged adventures.
Used Jeep Wrangler Buyers Beware
The Jeep Wrangler is slow to depreciate, retaining impressive value through the years and delivering high levels of on-road dependency. If you're looking for a hardcore off-road vehicle, however, make sure your used model has all the hardware you seek. All models come standard with four-wheel drive, so you can move easily through mud, sand, and snow. However, only some Wranglers deliver off-road-ready extras, like electronic front and rear locking differentials. You should also check your features list for important safety features, such as stability control and trailer stability control, which didn't become standard equipment until 2011.