Used Truck Buying Guide
Used Truck Buying Guide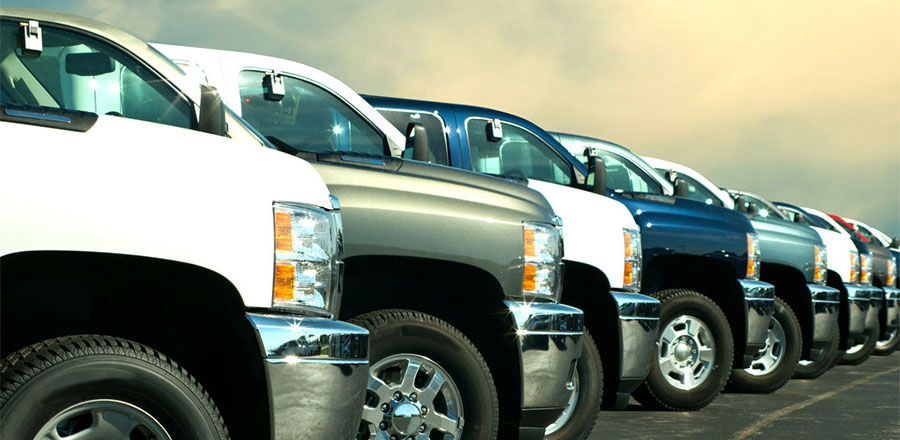 For first-timers, buying a used truck can feel overly complicated. With any other kind of consumer model, you just pick a color, trim model, and features packages and you're on your way. However, with trucks, you face a lot more options. Knowing what those options mean will make all the difference in selecting the model that's right for you.
Know Your Weight Requirements
Before you tour your local dealer in search of a used truck, it's important to know exactly what you want your truck to be able to do. Do you need four-wheel drive? If you plan to unload a boat on a slippery loading dock or travel through unpaved territory, the answer is yes. What do you plan to tow and haul? A full-size model might be all you need to make trips to the job,site with your construction materials. However, if you're planning to tow a large family camper cross-country, you'll need a heavy-duty model with dual rear wheels.
Consider Configurations
Most manufacturers offer pickup trucks with three different cabin sizes: regular, extended, and crew. There are also typically three bed sizes, which are generally about 5.5, 6.5, and 8 feet. Regular cabins, with one row of seating, pair well with long, 8-foot beds, which is what you need to haul 4-by-8-foot sheets of plywood or drywall. If you prefer a crew cabin with a roomy interior, you can consider using a bed extender, which lets you flip down tailgate and use it as part of the loading area.
Engine Options: What You Need to Know
Because trucks are designed to tow and haul down-and-dirty cargo, selecting an engine is probably the most important part of the buying process. You want an engine that delivers the capabilities you need to get busy on the job. However, it's important to balance power with fuel economy. That's because taking home too much power (like buying a heavy-duty diesel truck when all you need is a mid-size truck to haul your dirt bikes around) will end up costing you quite a bundle at the pump. And, speaking of diesel engines, that's what you need if you want to tow major loads, like heavy farming equipment. Heavy-duty trucks offer diesel engines, but you can also find them in light-duty models like the Nissan Titan XD and Ram 1500.
Choose an Axle Ratio
When you're shopping the used lot, you have to look at each model's axle ratio, which affects towing capabilities and overall fuel economy. Basically, the higher the axle ratio, the more capable your ride. The more capable your ride, the more you'll end up paying at the pump. For example, a truck with 3.73 gears can tow more than a truck with 3.21 gears. If you're constantly towing, it's a good idea to get a truck with the highest possible axle ratio. However, if you plan to do minimal towing - or none at all - a lower ratio will go easier on your wallet.