Kia Lease Deals - Allentown PA
Looking For Kia Lease Deals From Philadelphia to Allentown PA?
Although leasing might not be for everyone, a lot of drivers enjoy the freedom and flexibility that a lease offers over buying a new vehicle. Before settling on a particular vehicle or offer it is a good idea to look at different Kia lease deals out there and make sure you find the right one for your needs. This can take some time, but it is worth it to be sure you find the best deal available and drive away with the vehicle that is perfect for you.
In order to be sure you find the best Kia lease deal, however, it is helpful to make sure you understand different aspects of leasing a vehicle. This makes it easier to look at these deals from every angle and can help you avoid being blindsided by options or fees you did not know about. The more you know, the better prepared you will be to visit us at Allentown Kia, find the right vehicle, and drive away with a lease that works for you.
There are great Kia lease deals to be found, with new ones available all the time. By putting in a little time to do some research, you can make sure you find the very best one for you.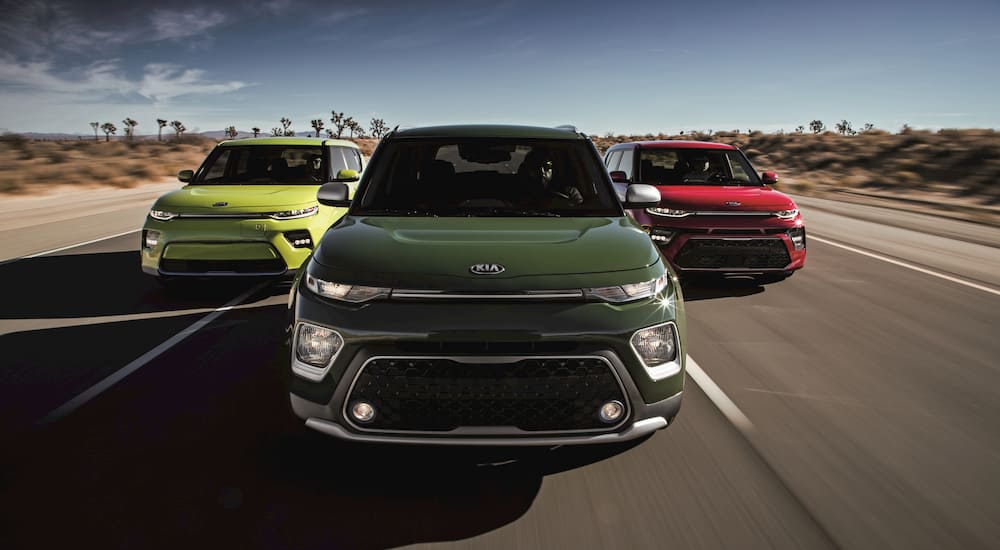 Basics of Leasing a Vehicle
Before you start looking for any Kia lease deals, it is important to make sure you understand how leasing a vehicle works in general. In some ways you can think of leasing as being similar to renting a vehicle for a couple of years – you are essentially paying for the depreciation that you cause on the vehicle while you drive it for the terms of the lease. At the end of the lease, you return the vehicle, at which point you are free to lease another one or purchase something if you no longer want to lease.
While paying for a vehicle for a few years without buying it might seem initially counter-intuitive, there are a lot of situations where it makes sense. For some people, leasing is a way to drive a vehicle they might not be able to afford through a standard loan and payment option. Leasing a Kia is also a great option for people that use their vehicle for work, who can write off some of the expense on their taxes, and then get a new one through a lease in a few years.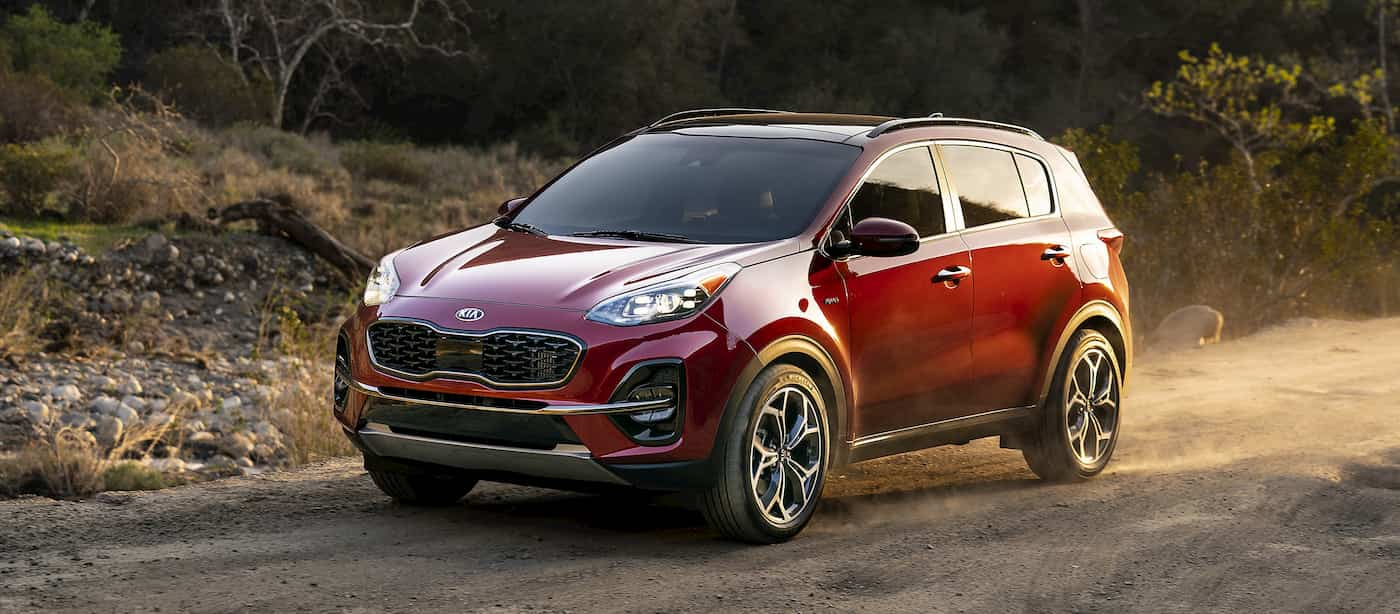 Capitalized Cost and Reduction
As you look at Kia lease deals, there are some terms that are used in leasing agreements that you should keep in mind. One of the most important terms is "capitalized cost," which refers to the price of the vehicle in the lease agreement. This might be the MSRP of the vehicle, or it can be lower as part of a Kia lease deal that gives you a better price than someone looking to buy it.
The term "capitalized cost reduction" is used to refer to any down payment you make to reduce the overall capitalized cost. If you are considering buying the vehicle at the end of the lease, then this kind of reduction can help reduce that price in the end.
Residual Value
In a lease agreement, the "residual value" is the value of the vehicle at the end of the lease. This is an important factor in any kind of lease agreement because it can impact the amount you pay overall. If you are interested in potentially buying the vehicle at the end of the lease, then the residual value is even more important. There are online resources you can use that track and estimate residual values for different vehicle models so you can see what to expect in a lease.
Money Factor
One of the most important things to look for when considering Kia lease deals is the "money factor" indicated in the deal. This is the lease equivalent to an annual percentage rate (APR) in a loan when buying a vehicle, but it is not expressed in the same way. Depending on how the money factor is indicated, you typically need to multiply it by 2.4 to see what it represents as an APR. Just like an interest rate, however, the lower the money factor, the better the deal is for you in terms of how much you will have to pay each month.
Down Payments and Deals
Just like with a traditional vehicle loan, down payments can play an important part when looking at different Kia lease deals that are available. In some instances, there might be a very small down payment required, or even no money down at all. Other times, higher down payments could be required in order to keep the monthly payments lower.
As you look at different Kia lease deals, be sure to look for information about down payments before considering them. You need to be sure you agree to a lease that works with your budget and your lifestyle – both in terms of monthly payments and your initial costs. Finding a good deal on a lease is one of the best ways to eliminate or minimize the down payment, especially if you have good credit.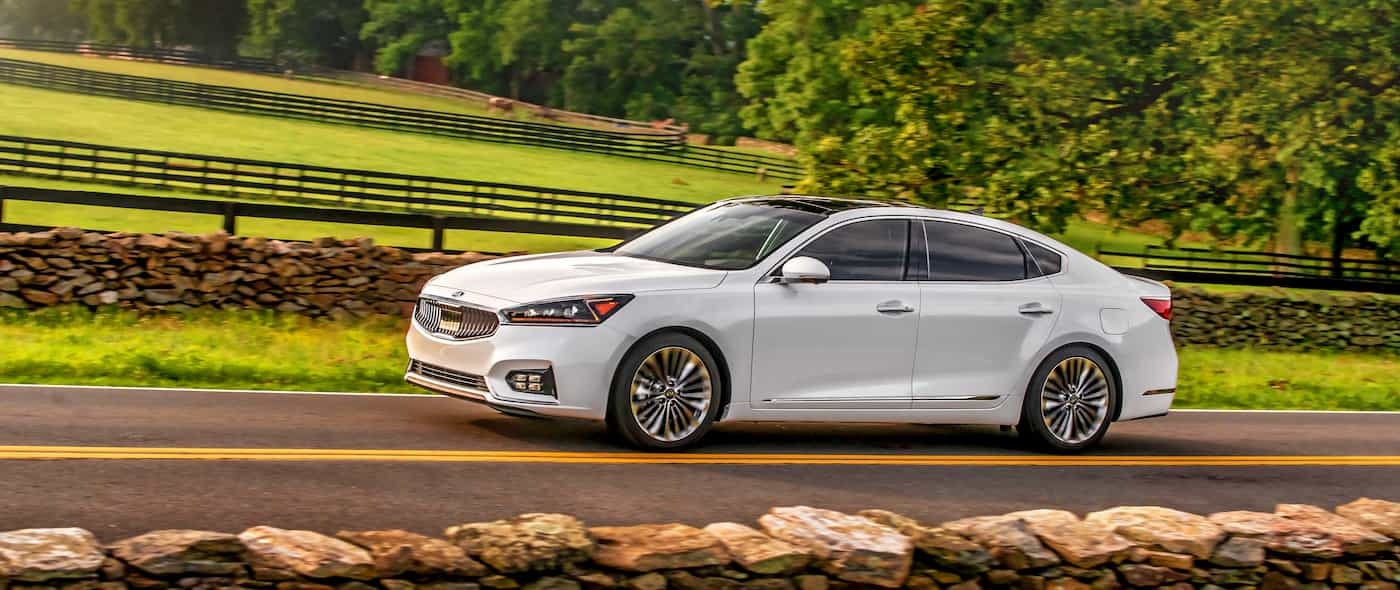 Choosing the Right Kia
Of course, finding the right Kia lease deals also requires that you find the right Kia for your needs. At Allentown Kia, our knowledgeable, friendly sales people are always happy to work with you and explore our inventory with you, going over all the different models and options we have available. Whether you want something small and sporty, or need a larger vehicle to accommodate a big family, you can find a Kia that will perfectly meet your needs.
Looking at different models and how they relate to possible Kia lease deals is very important. After all, you do not want to fall in love with a vehicle that does not meet your budget or is not part of a lease deal that you have your eye on. We are very upfront about all the terms and requirements of any lease we offer so that you have the information you need from the moment you walk onto our lot. In fact, you can look at our website to check out the latest Kia lease deals we have going on and get a good idea of what you can afford before you ever come visit us.

Check Out the Kia Lease Deals at Allentown Kia
Leasing a Kia is a great way to enjoy a new vehicle for a few years and then take it back once you have had your fun. While leasing is not the right choice for everyone, it can give you the freedom to enjoy a brand new Kia without committing to having it for the next decade, and leaves you free to take advantage of new Kia lease deals every few years. Plus, you may have the option to buy the vehicle if you find that after a couple of years, you simply cannot part with your new companion.
At Allentown Kia, we have a huge selection of new vehicles to choose from, and exciting new Kia lease deals available all the time. Whether you know a lease is right for you, or you have questions about the best type of financing for your family, our experts are happy to work with you and help you figure out the best choice. Our focus every day is on making sure you drive away completely satisfied with your experience and in the perfect vehicle for your needs.